Why Mani Ratnam must resume his dream project Ponniyin Selvan with Vijay
Since Vijay has grown exponentially as a stars and the audience has a renewed interest in historical epics, it is an ideal time for Mani Ratnam to pursue Ponniyin Selvan.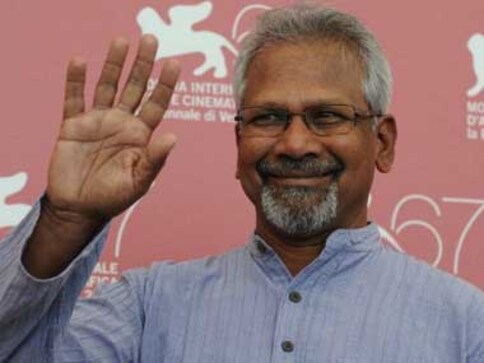 The hot buzz in Kollywood is that Mani Ratnam recently invited Vijay to talk about the possibilities of reviving his dropped dream film Ponniyin Selvan. Sources close to Mani and Vijay refused to comment on the development, but we hear that a leading production house has shown interest to bankroll the magnum opus.
Ponniyin Selvan is not only a dream project for Mani. Former Tamil Nadu Chief Minister and popular film star 'Makkal Thilagam' MGR wanted to adapt the novel into a film, but owing to his sudden political plunge and financial constraints, the film was put in a cold storage. Later, MGR invited ace filmmaker Bharathiraja and expressed his interest to produce the film with Kamal Haasan and Sridevi. 
In an interaction with the readers of Vikatan, Bharathiraja recalled his conversation with MGR about Ponniyin Selvan adaptation. "Bharathi, my dream is to play the titular role in Ponniyin Selvan but due to various reasons, the project didn't materialise. Now, I feel that Kamal Haasan would be perfect to play Ponniyin Selvan and Sridevi should play Kundavai. The film should be produced under MGR Pictures," said MGR.
After Bharathiraja and MGR's projects got shelved, it was Mani who developed the courage to adapt the Ponniyin Selvan novel as a film with South India's two young stars Vijay and Mahesh Babu. In an earlier interaction with Firstpost, Siva Ananth, who co-wrote Mani's Chekka Chivantha Vaanam, said, "Mani sir approached Vijay to play Vallavarayan Vanthiyathevan and Mahesh Babu for Arulmozhi Varman's (Chola King) role. Both the actors loved the idea but due to budget and other constraints, we dropped the film. Mani sir has a great respect to both these actors and they also love to do a film with him".
Mahesh also once recalled how his film with Vijay and Mani dropped before seven days of the shoot. "Vijay and I had a photo shoot session in Chennai. Just before seven days of the film, we were told that the film was dropped," said Mahesh.
The recent update is that Mani once again wants Vijay to play Vanthiyathevan. The director is also in talks with Vikram and STR for the other two important roles — Karikalan and Arulmozhi Varman.
Probably, this is the best time for Mani to helm the dream project of Tamil cinema. The filmmaker himself has regained the confidence of producers and distributors with his recent super hit multi-starrer Chekka Chivantha Vaanam. Earlier, the director dropped the film after he came to know that recovering the investment with Vijay and Mahesh's market was impossible. Although both Vijay and Mahesh were recognisable stars in the late 2000s, producers were ready to invest massive budget only on films starring Rajinikanth and Haasan.
But now, Vijay has become the second biggest star in South cinema after Rajinikanth, so if the actor gives his nod to the project, recovering the investment would not be an impossible task. With the addition of actors like Vikram and STR, Mani can definitely go ahead and kick-start the project.
When Mani started the pre-production of Ponniyin Selvan, ambitious attempts of other directors, including Ayirathil Oruvan and Irandaam Ulagam, tanked at the box office. But now, the trend has become favourable for Mani. After the massive success of the Baahubali franchise, audiences in Indian cinema are looking forward to more such epic historical films. Anyone who read Kalki's Ponniyin Selvan would know the strong plot and solid characterisation in the film. The five-volume novel, written by legendary writer Kalki, is still one of the most wanted literary works in Tamil Nadu. 
While Ratnam is working on the budget and the cast, he does not want to comment on the development because the project got dropped long ago, so an official announcement will be made only after he finalises each and every aspect of his dream film.
When directors like Shankar and SS Rajamouli forayed into Tamil and Telugu cinema respectively, Mani earned national level recognition with his films. Now with 2.0 and Baahubali, both Shankar and Rajamouli have become the most sought-after names in Indian cinema. If Ponniyin Selvan materialises, it would be Mani's response to the other two magnum opuses made by his talented juniors in South cinema.
also read
Entertainment
The leading man's Red Chillies Entertainment has filed new application owing to content leaks of the film on social media
Entertainment
In the first look poster, Ali Fazal can be seen sporting a rather rugged look in front of a dirt bike in the middle of the desert.
Photos
Known to have a penchant for classic tailoring, minimalism and glamor, Anushka's overall sense of style is the confidence and authenticity that she exudes naturally. One brand that has been a constant in her wardrobe over the years is Dior. Let's take a look at some of her most stunning Dior outfits