Why Jahnu Barua chose Assamese cinema over Bollywood
Filmmaker Jahnu Barua doesn't look like he's the sort who'd go around courting arrest, but as it turns out, while shooting his film Baandhon, he did precisely that.
by Deepanjana Pal and Simantini Dey 
Filmmaker Jahnu Barua doesn't look like he's the sort who'd go around courting arrest, but as it turns out, while shooting his film Baandhon, he did precisely that. "We wanted to shoot at VT station [Chhatrapati Shivaji Terminus] and ... for the VT station shoot, the amount they were charging as security deposit was way more than our budget," said Barua. "But we just had to shoot that bit and hence decided to go ahead with it and shoot there without permission. We were prepared to get arrested, if worst came, but thankfully, nothing like that happened."
Baandhon, which was in theatres in July this year, is the first Assamese film to have a national release. The Assamese film industry has been making movies since 1935, but these low-budget films are rarely seen outside local cinemas. Barua is among the few Assamese directors who has had widespread acclaim, at home and abroad, for his sensitive and distinctly non-commercial films.
Much of Barua's filmography is characterised by elegance and a quiet melancholia. Nothing is ever overwrought; emotions run deep but with subtlety; the restraints of real life are never loosened. And yet, his films are heartrending. For example, the tragic events of 26/11 have inspired cinematic disasters like Ram Gopal Varma's The Attacks of 26/11, but the story that Barua told in Baandhon was markedly different in temperament. Rather than focussing upon what happened in Mumbai, Barua looked at how those events impacted people who had only the most tenuous links to the city. Baandhon is about a loving but squabbling old couple that lives in a private little idyll and whose only contact with the world beyond is their grandson, studying in Mumbai. When after 26/11 they're unable to contact their grandson, the couple come to Mumbai looking for him.
"I wanted it to be a clean film and yet convey the graveness of the situation," said Barua. "There are many ways a same story can be told and that is where a filmmaker's main strength lies." As in so many of his films, in Baandhon too Barua's focus is upon the fragility of happiness and the way circumstances test people. "We as human beings are very vulnerable and I don't want to shy away from this fact," said Barua, explaining his career-long interest in the plight of the common man. "I don't want to present candy-coated version of reality through my films. I'm not afraid to make audiences cry."
Perhaps one of the reasons that Barua is so fixed upon his aesthetic and ideological stance is that being a filmmaker is a dream come true and so, it's not a privilege that he takes lightly. "Cinema was out of my reach as a child," he said. His father worked in tea estates and the young Barua saw films once a month, in open-air screenings, but these weren't the films that fired his imagination. That would happen when he was in college in Guwahati, studying physics. Watching films by the likes of Satyajit Ray and Vittorio de Sica, Barua was enchanted and after graduating, he went to Film and Television Institute of India (FTII) in Pune to become a filmmaker. Barua describes his years at FTII as his "most cherished times", but it wasn't all smooth sailing. "In my first year, I didn't understand anything that was being taught in the class. Everything was going over my head," he recalled.
With the help of his friends, Barua eventually found his bearings (so much so that Barua was elected president of the FTII students' union in his third year). Curious about all aspects of filmmaking, Barua took a keen interest and didn't object to doing less glamorous jobs, like that of a production manager. It meant that he always had work, which is in itself an achievement in the competitive world of films in Mumbai. Ultimately, however, Barua decided to return to Assam and make films in Assamese. "There was no dearth of work in Bollywood but it constantly irked me to see that not many Assamese films were being made. Those days, Satyajit Ray's films were representing India worldwide in international festivals and somehow it kept bothering me that if regional cinema can do that, then why isn't Assam doing it? I thought that I should make a contribution to the Assamese film industry and so I returned."
Over the course of his career, Barua has won 11 national awards, he's a well-known figure in Assam and a familiar and well-respected figure in the festival circuit. Films like Halodhia Choraye Baodhan Khai, Xagoroloi Bohu Door and his Hindi film, Maine Gandhi Ko Nahin Maara have won him many awards and much praise. He's happy with this scenario. "I don't believe in making cinema just to please audiences," he said. "I make films to tell the stories that I believe should be told and stories that I feel for. I cannot make a film according to what the audiences prefer to watch. But every story I as a filmmaker choose to tell, I only try to tell it in a way that would reach out to audiences and make them love it as much as me."
Find latest and upcoming tech gadgets online on Tech2 Gadgets. Get technology news, gadgets reviews & ratings. Popular gadgets including laptop, tablet and mobile specifications, features, prices, comparison.
Entertainment
Vijay's Master will be the first movie to release in Kerala theatres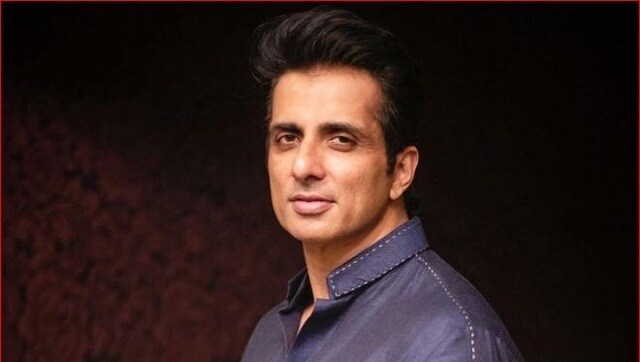 Entertainment
Sonu Sood challenges Bombay High Court order that dismissed his appeal against BMC's notice over alleged illegal construction at his residential building in Mumbai''s Juhu area.
Entertainment
The incident took place on Friday night near Yavat village on Pune-Solapur highway following which police registered a non-cognisable offence against Manjrekar, an official from Yavat police station said.