Why Gurmeet Ram Rahim Singh Insan is the greatest 'Lionheart' in the world
If you want to truly find out exactly how great, cool and utterly sexy Gurmeet Ram Rahim Singh Insan — the head of the organisation Dera Sacha Sauda — actually is, you need to watch the trailer of his latest film MSG The Warrior — Lionheart, especially the last eight seconds of the trailer.
What Ram Rahim, The Great, has claimed to accomplish in those eight seconds of the trailer has not been accomplished by any person in the world.
Towards the end of the trailer, we see the following message: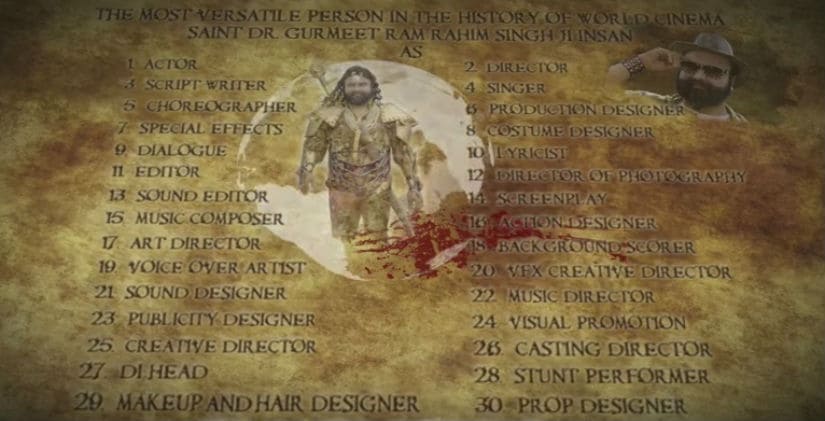 When was the last time you heard of a man doing 30 different jobs? Only a person with an intellect as sound as Ram Rahim's fashion sense can accomplish something so difficult.
And those who think that is a blatant lie should watch the trailer. For a person who is a 'secret agent' fighting aliens, travelling time and even parting a water body in a scene that looks like a bad copy of a famous scene from The Ten Commandments, doing 30 things is a piece of cake.
Some of you might also be thinking that Ram Rahim or whoever is behind this amazing trailer needs some grammar lessons because 'dialogue' should have been 'dialogue writer', 'special effects' should have been 'special effects supervisor' and 'screenplay' should have been 'screenplay writer' or simply 'screenwriter'.
But you are mistaken. What the trailer was telling us is that Ram Rahim, The Great is, in fact, also the dialogue, screenplay and special effects of the movie.
That's right. The very words of the dialogue and screenplay and those explosions, colourful lights and other special effects are nothing but Gurmeet Ram Rahim Singh Insan.
Why? Because Ram Rahim, that's why.
After all, if a spear can change into sunglasses in the trailer, why can't a man also literally be words and special effects?
Ram Rahim, in his own unique style, was trying to tell us that a man can be anything.
Let's ignore the fact that there were some reports which said that the claim about Ram Rahim's previous film MSG: The Messenger earning over Rs 100 crore was a lie. Let's also ignore the fact that only Ram Rahim's followers seem to go for his movies and then engage in hooliganism in theatres.
Let's even ignore the fact that Ram Rahim has faced allegations of rape and murder.
What people should focus on is that Ram Rahim and his organisation have often spoken against drugs. Ram Rahim even starred in a video called 'Drug na Lena re'.
Maybe Ram Rahim is actually trying to discourage people from using drugs by showing them, in his own genius way, what a horrific disaster a movie can become if you make it under the influence of drugs.
Maybe the man is just trying to say that this is what a movie will look like if you make it while being high on drugs: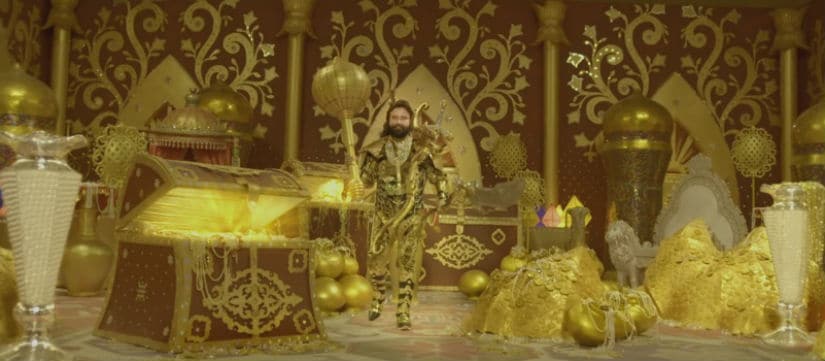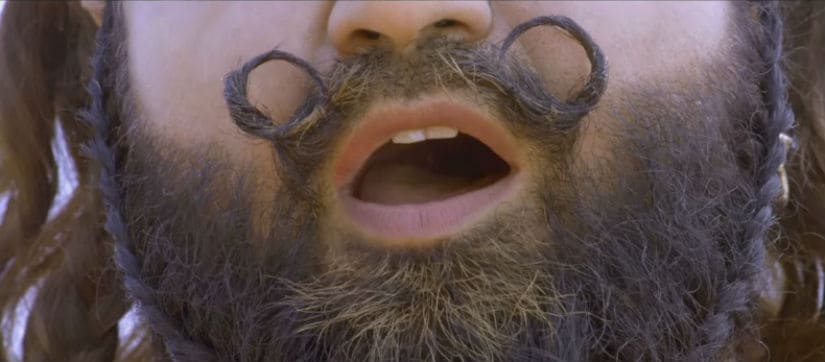 Updated Date: Sep 06, 2016 19:27 PM