Why Daisy Irani stayed silent on rape for 60 years: Naming, shaming harassers is double-edged sword in Bollywood
When it comes to sexual harassment in Bollywood, there is an unwritten rule: 'Thou shalt not speak against the powerful'.
A casual conversation this author had with a prominent filmmaker few weeks ago coincided with the #MeToo campaign being at fever pitch. The filmmaker told  me of the arrival of a reporter, associated with a UK-based newspaper. The reporter had been tasked with gathering Bollywood's #MeToo stories. However, after staying in Mumbai for over two weeks, the reporter had to leave for London empty-handed. Not a single soul from the industry would muster up enough courage to speak to him on the record about harassment in Bollywood. This more or less sums up the stand that Bollywood has been taking up on such cases over the years — ever willing to ignore the truth just to get into the good books of the industry's movers and shakers.
Thanks to the success of the #MeToo and Time'sUp campaigns, the unwritten code of silence is slowly and steadily crumbling. In a very small time frame, three such cases have surfaced. While an FIR was registered against actor Jeetendra for a sexual harassment case that took place 47 years ago, Daisy Irani revealed that she was raped as a six-year-old while on an outdoor shoot. And last heard, another yesteryear Bollywood actress had filed a case of rape against a businessman. The businessman has been arrested and sent to police custody till 28 March 2018. The only conclusion that can be deduced from all three above mentioned incidents is that more horror stories from the innards of Bollywood can be expected in the days ahead.
Bollywood is generally considered by many as a progressive workplace. That notion goes out the window when you have actresses like Ileana D'Cruz, Richa Chadha and Swara Bhaskar coming out with their statements: to sum up what they had to say, it is that speaking out against the film industry's casting couch is a surefire way to end to their movie careers prematurely. It's the consequences of victim shaming that holds female actors back. And while incidents in the top echelons of the industry may make news, one wonders about the thousands of newcomers who may face such dire situations.
Surely and certainly there have been instances when actress have felt the heat whenever they have said no to indecent proposals and overtures from (powerful) Bollywood personalities. While most saw their career going downhill, others were relegated to roles which at best can be described as inconsequential.
Daisy Irani addresses sexual abuse in showbiz: 'We all know it happens, yet we pretend as if we don't'
A few years ago, a prominent filmmaker was acquitted in a casting couch case. An interaction with a former close associate (who is no longer on good terms with the filmmaker) revealed how justice was subverted in the case, and how a few people were constantly producing fake stories that favoured the filmmaker's side. These people — despite knowing the truth — sided with the filmmaker as the thought of gaining his favour in the coming years was tempting. Needless to say, it was part of the unwritten code: 'thou shalt not speak against the powerful'.
But it's not always people from the Bollywood fraternity who are to be blamed for not coming out in open and suppressing such cases. People who highlight such cases haven't always done so in the right manner either. I remember a sting operation that was conducted by a prominent channel in 2006: three industry bigwigs were caught openly asking for favours in return for roles in their films. When the undercover reporter was busy gathering evidence about her fourth target, the star secretary-turned-producer got wind of it and cancelled the interview. The news channel had enough footage to run a story but one call to mandarins in Delhi ensured that the entire operation and the thought of airing the news were aborted.
It's befuddling when one thinks of the timeline associated with Daisy Irani's case (she's spoken up about her rape after 60 years). Her heyday as a child actor also coincided with the period when Bollywood was actually a den of progressive thinkers and members of IPTA (Indian People's Theatre Association) ruled the roost. The corners of Bollywood were filled with such people and they dominated it — right from acting talents to maverick technicians to writers who often created magic with their pens. In short, Bollywood in the late '50s was truly a place which epitomised many positive things. Blame it (Daisy's reticence) on the social system that prevents people in this country from voicing their opinion. The thought of establishing a career is sacrosanct and comes ahead of all else. The only reason why the #MeToo campaign has been a trickle rather than a tsunami in India can be attributed to the cultural and social boundaries that separates us from the west.
Even when actress Payal Rohtagi had accused director Dibakar Banerjee of sexual harassment, she was slut-shamed and written off by the media — even as Dibakar never really denied harassing her. In the case of director Vikas Bahl and TVF founder Arunabh Kumar, their accusers chose to stay anonymous. It's interesting to note that nothing much came out of all these three cases. Naming and shaming their harassers is a double-edged sword for victims. Either one has to live with the shame and the guilt and keep doing work or be prepared to forfeit everything and say goodbye to a career.
Power corrupts and absolute power corrupts absolutely — nowhere is this more rampant than Bollywood where most of the production houses still have no guidelines to tackle sexual harassment cases at the workplace. The Daisy, Jeetendra and veteran actress cases give us reason to believe that not everything is lost and there is still hope. Breaking the code of silence would be a great beginning.
Entertainment
PVR said even though there were no major Bollywood or Hollywood releases in the fourth quarter, the Southern film industry, which saw new movie releases, showed a strong recovery
Entertainment
Kumar Hegde allegedly entered into a relationship with the woman after promising to marry her and later fled to his native in Karnataka, said a police officer.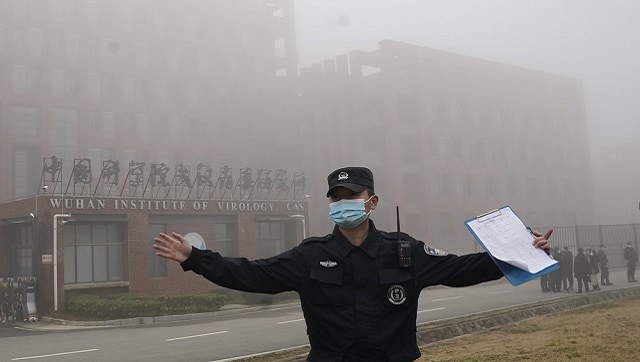 Blogs
The probe must look at how every single check and balance across every single global health institution got homogenised and drew from the same merry-go-round of medical-bureaucrats.