Why Bob Dylan, chronicler of the times, deserves the Nobel Prize for Literature
Bob Dylan winning the Nobel Prize in Literature 2016 may have disappointed the Murakami fans again, but the victory is by every measure well-deserved. For Dylan is a poet, a musician, a writer and an artist; a man with a Midas touch that makes him one of the best-selling artists of all-time
There have been dubious winners of the Nobel Prize before; some heads of state who have won for Peace within months of taking office… but those obscurities are a conversation for another day. Robert Allen Zimmerman — Bob Dylan as we know him — has for half a century used the power of his words that span social, political, literary and philosophical influences. Dylan fans are traditionally divided: some are fans of Dylan the Musician, and some others of Dylan the Litterateur. They're not mutually exclusive halves of his personality, but they appeal to different identities of his fans. That in itself is no mean feat.
For over 50 years, Bob Dylan has been the most definitive chronicler of history and time, unfailingly weaving context to words, sounds to substance, and creating a musical repository of "poetic expressions". His winning the Nobel Prize in Literature 2016 may have disappointed the Murakami fans again, but the victory is by every measure well-deserved. For he is a poet, a musician, a writer and an artist; a man with a Midas touch that makes him one of the best-selling artists of all-time. And if there's one area that has united his critics, fans and competitors alike, it is in the supremacy of Dylan's words.
With roots laid in American folk music, Dylan acquired troubadour status in the 60s with his songs that spoke of social unrest in his trademark balladeer style. Even as we laud him today for his literary works, Dylan in the 60s unwittingly revived the oral tradition of storytelling by addressing immediate issues and personal upheavals in a lyrical format that instantly struck a chord. The typical drawl that livened his lyrics, his fingers firmly on the pulse of the time as on the strings of his acoustic, have resonated across decades in a tradition that firmly entwines song and poetry.
Heady influences of Woody Guthrie, Hank Williams and even Robert Johnson in his song-writing, his iconoclastic lyrics challenged the norms and mores of the day, thus gaining him legendary status within the counterculture sphere. 'Blowin' In The Wind', 'The Times They Are A-Changin'' may be over-quoted examples of his works but one cannot deny the influence they had on an America at the brink of war and civil rights disaster.
Like he wrote in 1963's 'Masters of War': "You that build all the bombs/You that hide behind walls/You that hide behind desks/I just want you to know/I can see through your masks." He was the original rage against the machine that rallied a generation in despair, with only words and tune as solace. His folk roots were interspersed with classical literature and philosophy that was tailor-made for the contemporary. Dylan has been a-changin' constantly, making his works timeless in every sense.
His perceptive writing and astute insight to human nature meant that Dylan voiced the longing and heartbreak of his fans like few others could. Where else will someone find such a classy takedown as: "I wish that for just one time you could stand inside my shoes/ You'd know what a drag it is to see you." Cold, near brutal, 'Positively 4th Street' was released as a single between albums Highway 61 Revisited and Blonde On Blonde. The two albums, along with Bringing It All Back Home formed the troika of Dylan's 60s genius, where he combined folk, blues, R&B, gospel, Beat, country, modernism and symbolism, not just in sound but in sophisticated lyrical techniques. Because words remain, words are chanted, words are dedicated, words soothe, criticise and woo. How else can we explain his masterly deconstruction of a high society woman's turn in luck: "You used to laugh about/ Everybody that was hanging out/ Now you don't talk so loud/ Now you don't seem so proud/ About having to be scrounging for your next meal".
The criticism for his victory is understandable but it also trivialises the very reason that made Dylan a contender in the first place. Those who have dissed Dylan's candidacy have done so, often purely on the grounds that he's a musician, without much of an idea of his writing per se. Should a songwriter be knocked off a literary prize list because he made the words more accessible with melodies? Is music alone the reason to negate a body of literary work that has had far-reaching impacts?
His Tarantula, a book of experimental prose and poetry, written in the mid-60s, by his own measure, isn't a great piece of work. Using the stream of consciousness technique that was replete among rockstars of the time, Tarantula combines the prolific with the disjointed. Calling it nonsensical wouldn't be a long shot, but it isn't Tarantula on which the Nobel academy has based its decision.
The argument that it plays to nostalgia holds no ground when Dylan's works have spanned not just generations in time, but generations of musicians. "Nostalgia" over 50 years is overstated, prejudiced and frankly, flippant an accusation for Dylan's victory. Here is a man who has reinvented himself and his writing over and over again, has managed to touch lives of people or been a thorn in the sides of establishments, purely based on his grasp over language. Dylan himself has been quick to acknowledge that some musicians have covered his songs so well that they've made their versions better than the original.
Listen to the best Bob Dylan covers: From Jimi Hendrix to George Harrison
Guns N'Roses may have made 'Knockin' On Heaven's Door' their own, while Jimi Hendrix recalibrated our understanding of 'All Along The Watchtower', so much so that today when Dylan sings the song, he admittedly pays homage to Hendrix every time. The tunes and the musical layers are always open to reinterpretation, but at every stage we appreciate the words that set the grammar of a Dylan song.
Do you miss the tune when you read what he says in 'Mr Tambourine Man'? "Yes, to dance beneath the diamond sky with one hand waving free, silhouetted by the sea, circled by the circus sands, with all memory and fate driven deep beneath the waves. Let me forget about today until tomorrow."
I rest my case.
The author runs a content consultancy firm, after ending her decade-long stint with The Asian Age as senior editor. She worships Jimi Hendrix, Freddie Mercury and her bass guitar.
World
For more than two weeks, survivors from the Bataclan concert hall in Paris have been testifying in a specially designed courtroom about the Islamic State group's attacks on 13 November, 2015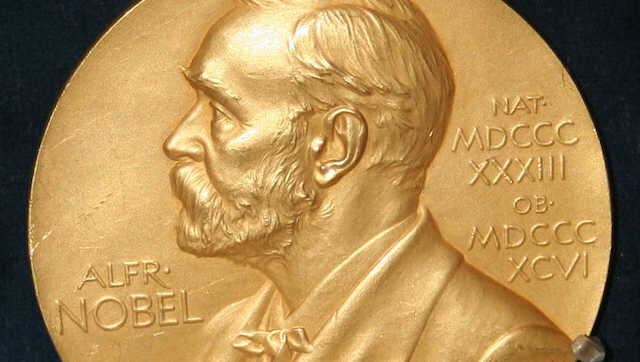 India
The Nobels in the physical sciences are fair to a great extent, because that is the very nature of science. But the Economics, Literature and Peace awards lists are rife with mistakes and missteps. It is astonishing that the Nobel Prize still enjoys the reputation it does
India
Senior Congress leader Jairam Ramesh talks about his new book on Sir Edwin Arnold and his poem 'The Light of Asia', and why he plans to write his next on Nehru.