Why Amitabh Bachchan starrer Pink is an important film for feminism in India
Pink addresses society's unmistakable double standards; male privilege, slut-shaming and misogyny women across the country are faced with on a daily basis.
Sexual consent is a very simple concept. No means no means no.
In this week's release, Amitabh Bachchan as the lawyer Deepak Sehgal says, "No is not a word but an entire sentence. It doesn't matter if the girl is your girlfriend, a sex worker, or even your wife, no means no."
For decades, Bollywood has taught that stalking is romantic and 'chhod do aanchal' is just another phase in a relationship. And, the pattern hasn't changed. Whether it's Sholay's Basanti (Hema Malini) or Sultan's Aarfa (Anushka Sharma), it doesn't take long for our leading ladies to succumb to the aggressive advances of our heroes. In most cases, it happens in the space of a song.
The impression clearly is that consent is theoretical. If a man harasses a woman enough she will ultimately say 'yes'.
Pink, however, makes amends. In no uncertain words, the film underlines a woman's freedom to her body and sexuality. A woman can smile and be friendly with a man she's just met. She can have a drink or two with him. She can be wearing jeans and be at a rock concert. She can also be sexually experienced. But when she says no, it's hands off.
Pink addresses society's unmistakable double standards; male privilege, slut-shaming and misogyny women across the country are faced with on a daily basis.
In Pink, Meenal (Tapsee Pannu), Falak (Kirti Kulhari) and Andrea (Andrea Tariang) are young, independent, modern women. They party; have male friends; wear skirts and shorts; smoke and drink and they live on their own.
All this automatically makes them promiscuous and therefore sexually available. One of the young men accused of accosting the girls sneers as he says 'aisi ladkiyon ke saath aisa hi hota hai' (this is what happens to girls like them).
What is scary is just how real Pink is. This could happen to any Indian women anywhere. Every woman I know has walked out after watching the film thinking 'I know exactly what those girls went through'.
Three years of studying in Delhi University meant travelling by local DTC buses. Carrying a safety pin to poke any man who got too close or keeping my head down so as to not acknowledge any man's stare came very naturally.
Just two years ago, a couple I know in Gurgaon got into an altercation with some men bothering the woman. The man attacked the husband with beer bottles. Not only did the cops refuse to file the case but even arrested the husband for 'disturbing peace'. The cops and the attackers harassed the couple for months before they finally lost interest. But like Deepak Sehgal, I digress.
This film is a giant leap for Bollywood not as much for the multiple themes it addresses but also in the portrayal of its women. The 'ideal' woman according to Bollywood is the sanskari girl who would sing bhajans, cook the perfect rotis and take care of everyone in the family.
There have been iterations to this prototype over the decades but it's core remains intact. Foreign-educated Prem (Salman Khan) in Maine Pyar Kiya picks the coy conservative Kusum (Bhagyashree) over the vamp who is dressed in minis. In the more recent Cocktail, Gautam (Saif Ali Khan) shares a bed with wild-child Veronica (Deepika Padukone) but falls in love with the shy, angelic Meera (Diana Penty).
Not only does Pink turn this stereotype on its head, how the women deal with sexual violence is also refreshing. The three women go through a gamut of emotions from wanting to forget, to compromise and finally bravely facing the assailants in court.
Remember a time when the only alternative available to a woman after being sexually violated was to either commit suicide so the male protagonist could avenge her or to become a nautch girl.
In the much-awarded Mausam, Kajli (Sharmila Tagore) ends up in a brothel after being molested by an uncle. A similar fate befalls Banto (Hema Malini) in the 1976 film Jaaneman.
Pink might not be cinematically perfect or tell us anything new. A glance at the news is enough to know about the shackles of patriarchy that bind women all around the country.
But it does bring the conversation about gender equality and patriarchy into the mainstream. Just for that, Pink is essential viewing.
Entertainment
Shoojit Sircar's previous film Gulabo Sitabo also skipped theatircal release to premiere directly on Amazon Prime Video India last year.
First Cricket News
The India women's cricket team is set to make their pink-ball debut in the upcoming tour of Australia, and former chief selector Hemlata Kala believes the team certainly can come out on top against the mighty Aussies.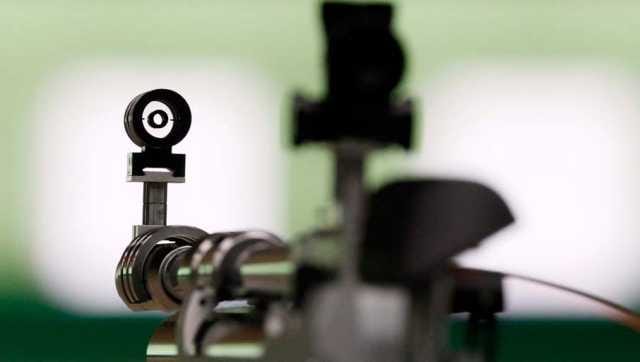 Sports
The NRAI decided to go ahead with the polls despite the impediments it faced after the petition filed by challenger Shyam Singh Yadav in the Delhi High Court, followed by the sports ministry's directive to initiate elections afresh.