Who needs Fifty Shades of Grey? Old Bollywood is kinkier than you think
Forget Fifty Shades of Grey. Pick up your favourite old Bollywood romance and chances are, you'll discover it's got more kink than you realised and it's one hundred shades of awesome.
Our commiserations to all those who were hoping to take their dearly beloveds to see Fifty Shades of Grey as a Valentine's Day date movie. Thanks to the mysterious workings of international distribution, while the rest of the world rushes to see vanilla-flavoured S & M on this Valentine's Day weekend, in India, the hordes are rushing to see a large, hairy man who wears clothes that could give the viewer a migraine and performs miracles like shooting purple sparks of electricity from his forehead. Romance really isn't what it used to be.
Fifty Shades of Grey is about young Anastasia's relationship with Christian, a good-looking millionaire with a love for bondage and sado-masochism. A lot of reviews have observed how the film seems to be less about consensual kink as much as a subtle abuse. Fortunately for all those who are missing their dose of politically-incorrect romance, have no fear. When it comes to dodgy romances, Bollywood's been there, done that, and how.
For instance, who needs a dungeon full of sex toys if you have a barn in which you can role play rape? In Dil, Madhu (Madhuri Dixit) and Raj (Aamir Khan) get into a competition of seeing who can crack the more idiotic practical joke upon one another. He switches the signs at the restroom so that she ends up going to the men's toilet. She fiddles with their room numbers and tricks him into walking into her room and then accuses him of forcing himself upon her. This, incidentally, was what passed as innocent flirtation back in 1990.
A furious Raj decides to teach Madhu a lesson. (We know he's furious because there's one bead of sweat on his forehead and he's looking all goggly-eyed.) He picks the lock on Madhu's room, gags her and throws the negligee-clad Madhu over his shoulder. He takes her to a barn and says, "You accused me of rape, didn't you? I'll teach what rape is." She runs away to an abandoned shed, but Raj is right there, much like a persistent ghost from a horror movie. Pinning her to the wall, he says, "Now do you understand what rape is?"
Not sprinting, in case you were wondering.
Raj then gives Madhu a lecture on what rape means. If you can get past the absurdity of Raj threatening Madhu with rape in order to "teach" her what rape is, he does emphasise rape is not about lust, but about power. He undoes whatever good might have lurked in his mansplaining when he charges Madhu with raping him (metaphorically) with her false accusation. Of course, he doesn't actually rape her. He is a hero after all. He just terrifies her and makes it clear that he could have, but didn't.
Needless to say, Madhu totes falls in love with him after all this sweaty roleplaying.
The "no pain-no gain" principle is a critical part of romance in Bollywood. Heroes and heroines thrive on making the other person suffer, for no reason whatsoever. It's simple power play, designed to make one lovebird realise what an incredibly awesome person their love is.
Remember Sameer's (Salman Khan) mirchi-eating episode in Hum Dil De Chuke Sanam? Taunted by Nandini (Aishwarya Rai), Sameer in a fit of rage starts chomping on chillies at the dinner table and refuses either water or anything sweet. How this shows either masculinity or strength of character is anyone's guess, but basically, by the end of dinner, Sameer's body feels like a great ball of fire. He throws himself on his bed and twists and turns, unable to quench the burning sensation within. Finally, who should show up to put him out of his misery, but Nandini. She's holding a bowl of sugar syrup in her hand, which the kneeling Sameer rejects once, twice and again and again, until he just can't resist Nandini's sugar.
And you thought we don't do subtlety and innuendo in Bollywood.
Couched in the usual conservatism, you'll find all sorts of curious fetishes and unusual romances in Bollywood. In Lamhe, Pooja (Sridevi) fell in love with a man who is not only decades older than her but also the only father figure in her life. It was disturbingly incestuous even if they weren't genetically related to one another. Perhaps inspired by the number of real-life bigamists in Indian public life, Judaai cheered for bigamy and threesomes. Jahnvi (Urmila Matondkar) proposed to Raaj (Anil Kapoor) even though she knew he's married. But he's quite obviously unhappy and somewhat estranged from his wife. So what better way to add spice to a stale marriage than by adding a younger, perkier wife? The film ended with Jahnvi choosing to be a single mom, and Raaj returning to his first wife, Kajal (Sridevi).
If you think about it, Bollywood may actually have a movie for all sorts of unusual cravings. Do you have a fetish for kites? Here's a scene for you. Before the West discovered the furry craze , Dimple Kapadia literally rolled in the hay with Anil Kapoor, who neck below was definitely more bear than human in Jaanbaaz. For those who'd like a touch of danger in their romance, there's Jodhaa-Akbar, in which Jodhaa gets all hot and flustered when she clashes swords with Akbar. The list is endless. No wonder when they wanted to show the forbidden love of Neil Patrick Harris and a puppet dreams, they chose to do it Bollywood style.
So forget Fifty Shades of Grey. Pick up your favourite old Bollywood romance and chances are, you'll discover it's got more kink than you realised and it's one hundred shades of awesome.
Find latest and upcoming tech gadgets online on Tech2 Gadgets. Get technology news, gadgets reviews & ratings. Popular gadgets including laptop, tablet and mobile specifications, features, prices, comparison.
Entertainment
Tribhanga is an entertaining, thoughtful, well-acted female bonding flick, as unconventional as the three women whose stories it tells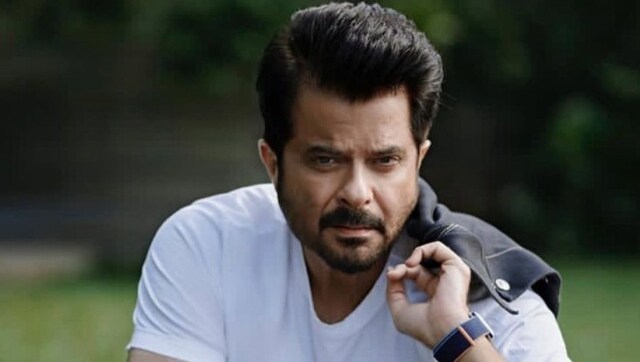 Entertainment
Anil Kapoor, an actor who has reinvented himself and has always managed to stay relevant without a lull in his career, says he is 'more fearless' about the roles he selects.
Entertainment
Jersey chronicles the story of a talented but failed cricketer, who decides to return to the field in his late 30s driven by the desire to represent the Indian cricket team and fulfil his son's wish for a jersey as a gift.