Where are my laughs? Game of Thrones' Emilia Clarke spoofs her 'Where are my dragons' scene
Much water has flowed under the bridges of the River Trident since Season Two of the Game of Thrones. But Emilia Clarke — aka Daenerys Targaryen, Khaleesi, Mhysa, the Mother of Dragons — hasn't been allowed to move beyond the moment when she screamed, "Where are my dragons?" to a rather bemused audience.
We understood Dany's pain only too well (she sat through fire to hatch those reptilian babies!) but some funny — sorry, cruel — internet folks used the moment to generate countless memes.
But our Dany's nothing if not resilient (she has survived several assassination attempts, one creepy older brother and the general perfidy of those Meereenese), and showing us that she knows how to take a joke in the right spirit, Emilia Clarke has come up with a hilarious video in the "Where are my dragons?" vein.
"Where's my wig? Where's my orange mocha frappuccino? Where are my kale chips?" Emilia asks, before wondering: "Where's my accent?"
Soon, the list of things she's looking for expands to include — the toilet, the toilet paper, the plunger, her Spanx, her TV remote (she wants to watch Beverly Hills!), her Uber, and even her cleavage.
Then we get a glimpse of what she really is looking for: Justin Bieber. "Justin, where are you now that I need you? I mean, is it too much now to say you're sorry?" she asks.
But Emilia isn't done yet. Before her video ends, we also find out the questions that keep her awake most nights: "Where's my boyfriend? Where's my butt plug? Where's my privacy?"
The final count of things Emilia Clarke is looking for: Fifteen... and that's excluding the dragons.
As for burning questions, we have just one, and it's for George RR Martin:
"Where are the final books in the Ice and Fire series?"
And we can match Dany's fervour for her dragons in our quest for those books every bit!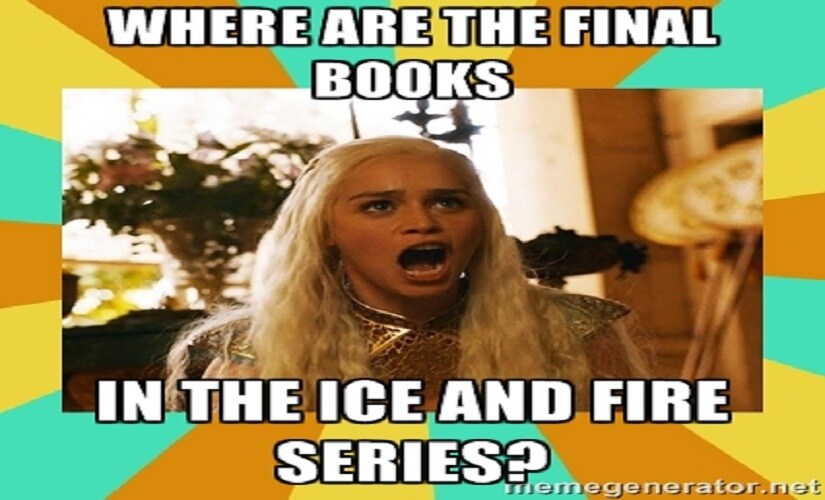 Updated Date: Apr 06, 2016 14:21 PM