When Jayalalithaa bared her teeth: A scribe recalls Amma's response to his column about her 'comeback'
An Australia-based journalist took to Facebook to share pictures of Jayalalithaa's letter to him when he wrote a gossip column against the actor in 1980.
Jayalalitha finds her admirers across all quarters and all countries, including an Australia-based journalist who wrote a column on the deceased female actor in a weekly column back in 1980.
Brian Laul posted on Facebook an account of his interaction with 'Amma' along with pictures of the letter she wrote to him in response to his column that argued that Jayalalithaa was at that time, "struggling to stage a comeback." The actor refuted the claim by quoting an instance of a huge film that she had backed out of, out of choice.
"Perhaps you don't know that the heroine's role in Balaji's Billa, opposite Rajinikanth, was first offered to me. It was only after I refused to do the film that Balaji signed Sripriya for the role...If I am capable of turning down such a dazzling offer, does that not prove conclusively that I am not in the least 'struggling to stage a comeback'?," said Jayalalithaa in the letter to Laul.
Laul terms her as "a fiery, artistic 32-year-old with an enormous personality and the will to succeed at whatever she set her heart on." Snapshots of the handwritten letter also announce how Jayalalithaa was no longer interested in a film career and had earned enough money to "live like a queen for the rest of her life."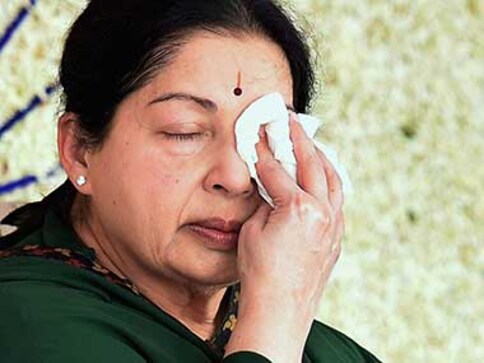 Politics
Reports of Tamil Nadu Chief Minister J Jayalalithaa being unwell has been doing rounds of political and media circles for a while now.
India
The Kerala Governor made the comments after visiting the Apollo Hospital, where Jayalalithaa is admitted since last month, with Kerala Chief Minister Pinarayi Vijayan.
Entertainment
The biopic on Jayalalithaa will be directed by filmmaker Vijay of Madrasapattinam fame