What to watch on closing day of Jio MAMI 19th Mumbai Film Festival — Firstpost picks
On the last day of MAMI, you should watch Argentina's submission to the Oscars, and the closing film Omerta directed by Hansal Mehta and starring Rajkummar Rao
The 19th edition of the Jio MAMI film festival has almost come to a close. From off-beat Indian stories to international films that you may never have heard of, the festival featured many different types of cinema.
Since tomorrow marks the closing of the festival, Firstpost will provide you with a list of must-watch films to catch from venues all over the city.
Zama
Lucrecia Martel's existential historical is Argentina's official selection for this year's Oscars in the Best Foreign Language Film category. It is an adaptation of a novel by Antonio Di Benedetto, and centers on a Spanish colonial officer station in a river town of South America, who is awaiting a transfer that will never be given to him. It holds the honour of being screened at the film festivals in New York, Toronto and Venice.
Omerta
After Mukkabaaz, Rajkummar Rao-starrer Omerta is probably one of the most awaited offerings from Bollywood at MAMI this year. Directed by Hansal Mehta, who is a long-time collaborator with Rao, this film premiered at the Toronto International Film Festival. It chronicles the bloody trail of Omar Sheikh, a British-born terrorist who plotted the murder of Wall Street journalist Daniel Pearl. The film delves into the reasons why youths are taking to jihad.
Quest
This documentary, set during the Obama years, is a look into the workings of a black working-class family Director Jonathan Olshefski tells the story of Christopher Rainey, whose hip-hop name is the film's title, and his wife Christine. Rainey is a reformed drug addict who now runs a recording studio that provides a platform for emerging rap artists, and he runs a local show where he speaks about pertinent issues too. Things take a turn for the worse when one of their children develops cancer, and the other is accidentally shot.
Brigsby Bear
This comedy-drama directed by Dave McCary has at its center a character called Mooney, who is obsessed with a children's TV show called Brigsby Bear Adventures. When this show ends abruptly, Mooney takes it upon himself to find out how the story ends. Starring Kyle Mooney, Claire Danes, Mark Hamill and Greg Kinnear, this film has been called a great throwback to children's entertainment of the 80s.
Chavela
Directors Catherine Gund and Daresha Kyi tell the story of Mexican singer Chavela Vargas in this documentary. It traces her life from her early days in Costa Rica and intersperses her songs with interviews. It is said that she gained popularity after wearing ponchos, thus hinting at her true sexuality (she was a lesbian). It also features an interview with award-winning filmmaker Pedro Almodovar, who backed her concerts and gave her immense support. Read Firstpost's review of the movie here.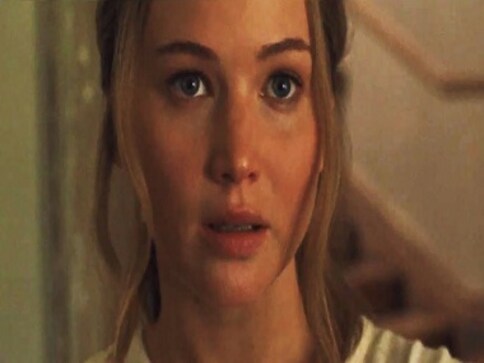 Entertainment
All the updates from Day 4 of Jio MAMI 19th Mumbai Film Festival — The Book Award nominees have been announced.
Entertainment
Running to packed houses at MAMI 2017, Irrfan Khan starrer The Song of Scorpions takes you into the depths of a nicely-shot, brown, and raw Rajasthan.
Entertainment
What does Omerta mean? 'A code of honour that emphasises on silence' said Hansal Mehta.