What Taramani, Kaatru Veliyidai, Iraivi tell us about abusive men, and the women in their lives
Iraivi, Kaatru Veliyidai and Taramani all follow their male protagonists' journey towards the epiphany that they are sexist scum
Arul is hunched over a smoking gun, in a railway station, after having just murdered his friend Michael. A brutally tortured prisoner of war, VC, in his 8x5 solitary cell, stares into space. A physically hurt Prabhunath watches a policeman point a gun to his wife's head, as she pulls the trigger to her death.
These are pivotal scenes in three similar and important films — Karthik Subbaraj's Iraivi (2016), Mani Ratnam's Kaatru Veliyidai (2017) and Ram's Taramani (2017) respectively. As cinematic experiences, these are distinctly different films. These stories are set in different worlds, their characters speak different languages, have different jobs, eat, drink and be merry in very different ways. But, fundamentally, all these films are about men's journey towards the epiphany that they are sexist scum. The above are the exact points in the narrative — following brutal physical violence — where these epiphanies occur.
I cannot overstate that this epiphany is critical, even if horribly late and largely misinformed. In present-day Tamil cinema, it is perhaps brave to merely show alcoholism, physical and emotional violence, male chauvinism, stalking etc. as objectionable. Therefore, it is understandable — with effort — why Iraivi, Kaatru Veliyidai and Taramani are seen as a giant leap for womankind.
Much has been written about Iraivi and Kaatru Veliyidai. The latter polarised the audience more than the former appears to have done. Now, with his poster-revolution against the CBFC, Ram is being hailed for making a feminist film — one that is about an abusive relationship.
It is futile to debate whether a film is feminist or not — who sets the standards, anyway? But, as more films get written about violence against women within a relationship, it is important to critically engage with these stories and their truths.
Allow me to begin with: Who is this film about? We know what it is about — abuse that women endure at the hands of men. When so, who is central to the story, who drives it, who do we follow?
Iraivi begins with the rain-drenched marital dreams of Ponni and Yazhini, and the fatalistic inevitability of Meenakshi's unhappy married life. Is the film their story? Well, hardly. These women's stories end when the writer-director's name appears. Then onward, we are nearly choked with Arul's struggle as a filmmaker, his alcoholism, paranoia, and violent swinging between hope and despair. We only see Yazhini as a passive victim of this.
It is uncanny how similar this is to Taramani. Ram begins his story with the rain-drenched introduction of Althea. In no time, Prabhunath is telling her and us his sad story. In Kaatru Veliyidai, Mani Ratnam straight up offers a first-person narrative of VC, the abuser — who gets to summarise, sermonise and surmise the story for us. He gets to tell us that his abuse is in fact his love in disguise.
It would be unfair to allege that the film mistakes VC's abuse for love. It is clear that the filmmaker knows the difference. He doesn't set up for VC to be a romantic hero. On the contrary, VC is distinctly a non-hero. So are all the men in these films. But these non-heroes are not villains, in spite of the apparent villainy. These filmmakers treat their non-heroes as unfortunate victims of circumstances, who need nothing but a second chance and a helpful woman to egg them on towards their pre-destined glory.
So, these films become the non-hero's journey towards that glory — or the gruesome ending of it in the case of Iraivi — he himself being the driver of the narrative, and the person we follow. So, in spite of their awful behaviour, it is their (apparently possible) redemption arc that the audience is made to empathise with and root for.
In writing stories of redemption, it becomes important to tell the viewer that the protagonist is capable of such redemption in the first place. It is this role that the introductions and back stories play. We are told repeatedly that Arul is drinking only because of his film being stuck without release — I shudder to think what'll he do if the film fails or is panned by critics. By the time we, and Althea, are done being introduced to the hero, we've seen all the 'antagonists' in Prabhunath's life — several deaths including that of his father, MGR and even agriculture; betrayal by his lover; urbanisation; failure of governance; corrupt policemen, you name it, we've seen it.
The corollary to this is that the experiences of the women in these films stand erased. We don't know how Leela managed the slow and painful recovery from VC's relationship; we don't see her deliver her child and raise it all alone in remote parts of the country, while also being the heroic doctor. We don't see Yazhini's relief when Arul is gone and now she has just the one child to take care of. We see Althea's anger and her drinking, thank Ram, but we don't see her arc that explains why she decides to forgive and love a man who has been so gruesome to her. Where is her commentary? Where is her Barnabas?
These films treat the end of an abusive relationship like the high the writers need to deliver at an interval block — the story isn't over until status quo is restored. Even as the women in these films grind their teeth and go on in the background, the stories follow the journeys of the men. When Althea throws Prabhunath out, we follow him. Punctuated with other abuse and regret that Althea goes through, we see Prabhunath's journey. We see him blackmail his ex-girlfriend. We see him bond with a stranger over synonyms for the word 'shit'. We see him harass various women, steal from them and cheat them. But, when he finds himself witnessing a woman's suicide at the hands of her husband, we almost rejoice at his epiphany — his sacrifice and suffering can finally end because he has learned his lesson, voila!
Iraivi goes one up. Arul going to rehab for his alcoholism and Michael going to prison for murder is shown in such empathetic detail — with a melancholy song and montage of dance, food, violence and tears. Between their break up and his heroic return to Indian soil, we see VC endure great violence to escape prison.
In continuing to trace stories of abuse through the lives of the abuser, these filmmakers do gross injustice to the effect of that abuse on the women. Moreover, by showing men as never having to face the consequences of their actions, the abusive behaviour is presented as a natural part of a man's journey.
Prabhunath faces no consequences for the horrors he heaped upon all the women he harassed, in fact, the biggest impact of his harassment is shown to be on Barnabas, his brotherly mentor, and not on the women. He doesn't go to jail for his behaviour, but goes to bed with Althea eventually. VC struggling in Pakistani prison isn't a consequence of him being an abuser. Even his poetic recollection of his relationship with Leela in his prison cell is not one of remorse. Iraivi is clear that the consequences are for the women to bear. Like the group of old ladies tell Ponni in Iraivi, the films also tells people — albeit implicitly — that it's the job of the woman to reform the man.
Therefore, when the abuser returns, he waltzes in with a sense of entitlement only men can imagine. They act like the mere acknowledgement of their own abusive behaviour automatically wipes off all the crimes of their past. They insist that we take their word as gospel truth when they tell us that they'll be better lovers now.
The moment he's out of rehab, Arul storms into Yazhini's maternal home to claim her as his reward! So does Prabhunath, after having yelled at her and called her a b*tch the last time they spoke. VC has the gall to ask Leela why she didn't look for him!
At each encounter, the women are shown to be ever so loving, understanding, melting at the amazing achievements of their lovers. They blame themselves, for they didn't know better. They doubt themselves, for it must be their fault that the men left them. They take the men back into their lives, because they are good people and are now reformed.
If Mani Ratnam dared to make a sequel about Leela and VC post their reunion, I bet it'll be a horror story!
Find latest and upcoming tech gadgets online on Tech2 Gadgets. Get technology news, gadgets reviews & ratings. Popular gadgets including laptop, tablet and mobile specifications, features, prices, comparison.
Entertainment
The mission of Indian Women Rising is to 'empower and amplify groundbreaking narratives that disrupt the status quo.'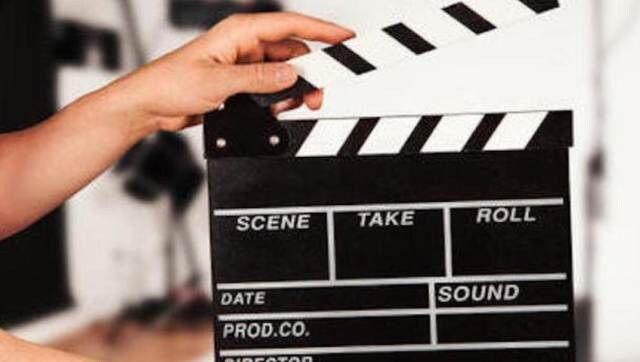 Entertainment
"With NFDC becoming an integrated body, resources can be used better. It will also focus on developing content for OTT and on making films and explore better ways to achieve its goals," said Rahul Rawail.
Entertainment
Vijay's Master will be the first movie to release in Kerala theatres