What do Mayanti Langer, Priyanka Chopra, Sonakshi Sinha have in common? Twitter trolls
Why Mayanti Langer's response to her twitter trolls matters, and other women who took a stance.
The internet is a tough place for a woman to be.
Especially if you are famous. Especially if you speak your mind.
Mayanti Langer, who is a sports anchor married to cricketer Stuart Binny was at the receiving end of a lot of hate on Twitter because of Binny's under-performance at the T20.
She was subjected to many trolls on twitter who alleged that she was the reason behind her husband's poor performance on the field.
Also Read: Mayanti Langer shuts down trolls for commenting on husband Stuart Binny's performance
Mayanti expertly shut down her trolls with this tweet: "I hope bullying us made you feel better about yourselves, cause otherwise was it really worth it?"
— Mayanti Langer Binny (@MayantiLanger_B) September 1, 2016
Langer is just one of the many women out there who have been subjected to trolls on Twitter unnecessarily.
A news report by website Index On Censorship explained that a study on women and verbal online abuse in India (done by the Internet Democracy Project) revealed that internet users expect women to be servile and think they have the right to discipline women through by using abusive language. The also study compared the outright misogyny that women face on the street to the hate women face on Twitter.
While there many trolls who set out to shame women for the way they think, what they wear and everything about them, here are a few women who have had the last word on their trolls:
Priyanka Chopra
Remember when people were making fun of Priyanka Chopra's photoshopped armpits on a magazine cover? The internationally acclaimed actress hit back at haters by posting this picture:
Heres another "pit-stopping" picture to add to the debate. #WillTheRealArmpitPleaseStandUp #nofilter #armpitdiaries pic.twitter.com/KhwSn9m8XU

— PRIYANKA (@priyankachopra) June 21, 2016
Sonam Kapoor
The fashionista, who attended the Cannes film festival in 2015, got trolled for her sense of style (or the lack of it) according to Twitter users also hit back at them with a tweet that said, " I felt like a princess just so you know!"
This is hilarious.. #photo credit #mtvindia P. S. I felt like a princess just so you kno… http://t.co/qkbZb9k47n pic.twitter.com/OUFJKQ7FIS

— Sonam Kapoor (@sonamakapoor) May 28, 2015
Sonakshi Sinha
The Akira actress once took to Twitter when Mumbai's Brihanmumbai Municipal Corporation proposed a four-day ban on meat observing the Jain festival of fasting. She tweeted:
This is a free country! Welcome to BAN-istan... I meant india.. Stupid autocorrect.

— AKIRA/Sonakshi Sinha (@sonakshisinha) September 8, 2015
When a Huffington post article tried to call Twitterati out on their fat shaming, Sonakshi responded by saying she didn't want to give body shamers any importance by calling them out.
@MasalaBai these losers cant bully me. instead of giving them what they want (importance) tell ppl body shaming and cyber bullying is wrong.

— AKIRA/Sonakshi Sinha (@sonakshisinha) September 9, 2015
Lisa Haydon
Kamal R Khan, who seems to have made a profession out of his Twitter comments made a rather inappropriate comment on model/actress Lisa Haydon's photo. Here's how she reacted:
Ive been told it doesn't get much lower than you @kamaalrkhan Still need a chair? #LowLife

— Lisa Haydon (@HaydonLisa) February 1, 2015
Way to go girls, way to go.
Find latest and upcoming tech gadgets online on Tech2 Gadgets. Get technology news, gadgets reviews & ratings. Popular gadgets including laptop, tablet and mobile specifications, features, prices, comparison.
News & Analysis
Apart from acquiring various patents on fold designs, Apple has reportedly also asked Taiwan's supply chain to send samples for testing.
News & Analysis
Xiaomi Mi 10 series, Redmi K30 series along with several other Redmi, Poco and Xiaomi devices have received the MIUI 12 update.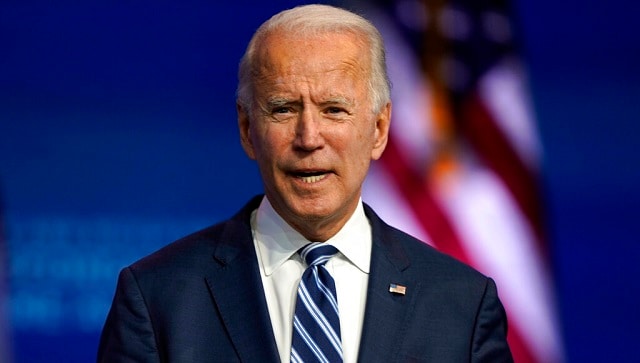 World
'Twitter is actively preparing to support the transition of White House institutional Twitter accounts on 20 January, 2021,' the social network said in a statement to AFP.