Westworld Season 3 trailer introduces Breaking Bad actor Aaron Paul; series will release next year
Westworld's new trailer, which was released on Monday, prompts at a different direction for the show.
HBO series Westworld's season three teaser trailer announces 2020 as the year of release.
Set in a futuristic world with artificial intelligence and robots turning against humanity in previous seasons, Westworld's new trailer, which was released on Monday, prompts at a different direction for the show.
The trailer largely follows actor Aaron Paul, who previously played Jesse Pinkman in Breaking Bad and voiced Todd in Bojack Horseman. He's unhappy with the inauthentic quality of society, setting the mood for the trailer, which seems filled with foreshadowing and restlessness.
A voice over at the opening of the trailer is heard saying "Sometimes, it seems like the world looks all right. Like they put a coat of paint on it. But inside, it's rotting to pieces. They said they would make a better world. Smooth away the rough edges. But that was a lie. I guess the rough edges are the only thing I am hanging onto."
The show has been developed by Jonathan Nolan and Lisa Joy, based on Michael Crichton's science-fiction thriller film Westworld. The makers have not put out an official word on both the release date of the series as well as its main plot, as yet. Besides Paul, it stars Evan Rachel Wood, Jeffrey Wright, Tessa Thompson, Luke Hemsworth and Rodrigo Santoro among others.
Watch the trailer here
Entertainment
In Honk For Jesus…the way the couple Lee-Curtis and Trinitie bond is excruciatingly funny. You can see they are acting, even when alone. Writer-director Adamma Ebo is unsparing in her indictment of organized religion.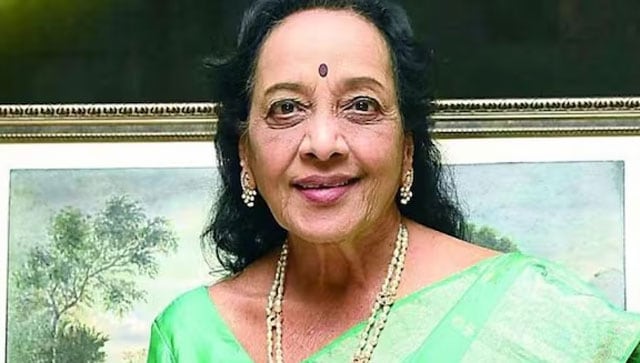 Entertainment
She had won the Filmfare award for Hindi Film 'Milan'. Some of her iconic films include 'Missamma', 'Gundamma Katha' and 'Sri Krishna Tulabharam'.
Entertainment
Aftersun's final act shows Calum and Sophie dancing to Queen and David Bowie's Under Pressure. Feelings are felt. Emotions are stirred. A tear or two rolls down. Perhaps, in the afterlife, Calum is happy that Sophie is trying to process her trauma instead of passing it on to her child.