Westworld season 2 trailer: The robots are wreaking bloody vengeance on their human oppressors
The trailer for Westworld season 2, unveiled by HBO at the San Diego Comic Con, sees the hosts extracting bloody vengeance
How often have we seen and heard that piano in Maeve's saloon play some tinkly tune?
The trailer for Westworld season 2, unveiled by HBO at the San Diego Comic Con, begins in just the same way. It launches into Sammy Davis Jr's 'I Gotta Be Me' — which as Westworld has shown us time and again, can't possibly be an accident.
And it's the hosts who've taken those words straight to heart. After an entire season of being put upon by the human guests of Westworld — being killed, raped and tortured for their amusement — the hosts have awoken to the injustice being meted out to them and are now in open revolt.
Among the few scenes that this trailer teases of season 2, we see Bernard looking down thoughtfully at the carcass of a tiger that has washed up on the shores of a river. Now what is a tiger even doing in the Wild West? Is this another hint at there being other themed amusement parks like Westworld (we did catch a brief glimpse of Samurai World when Maeve, Hector and Armstice were making their escape towards the end of season 1)?
Speaking of Maeve, she looks remarkably satisfied as she surveys the dead bodies of human technicians at Westworld, gun in hand  — and Lee Sizemore by her side! Sizemore seems befuddled, but we'd say the director of narratives at Westworld isn't going to be among the dead just yet. Maeve seems to be keeping him around for reasons of her own.
The hosts aren't going to have it all their way — we did see somebody who looked a lot like Stubbs zooming off rather purposefully in a vehicle, looking ready for combat, and more importantly, the Man in Black aka William (blood-spattered and happy).
And that brings us to the highlight of the trailer: Dolores who — with Teddy — is galloping along the grasslands, shooting down hapless humans. Good bye sweet-and-docile rancher's daughter, hello vengeful heroine!
All in a day's work at Westworld. Bring on the murder, mayhem and existentialism, HBO!
Entertainment
Moon Knight, starring Oscar Isaac, Ethan Hawke and May Calamawy, will debut on Disney+ Hotstar on 30 March
Entertainment
The Tragedy of Macbeth is, without a shadow of doubt, the finest Shakespeare movie I have ever seen; better than Akira Kurosawa, better than Vishal Bhardwaj.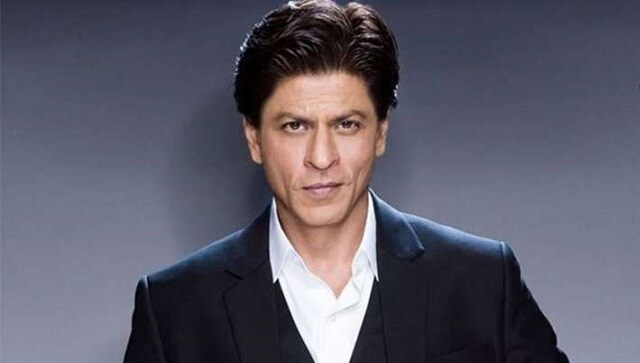 Entertainment
In the Instagram post, Shah Rukh Khan is seen driving a luxury car and reaching a lavish bungalow.