West Cork: Audible's true crime podcast delves into Ireland's longest running murder investigation
West Cork in Ireland is a veritable Eden on earth. And yet, it was in this picturesque spot that the body of Sophie Toscan du Plantier was found, her skull bashed in, two nights before Christmas 1996.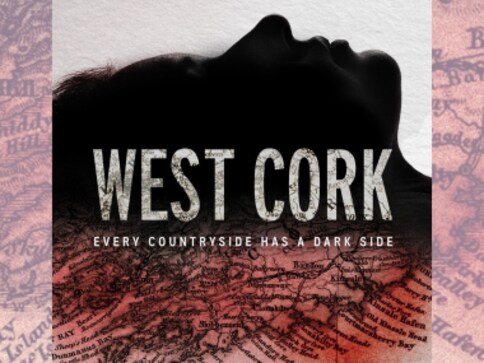 It is in Eden that the appearance of sin seems most startling.
West Cork in Ireland is among the most picturesque places in the world: Imagine winding country roads lined with wild blooms, breathtaking views from the coast, tiny cottages that you'd love to call home, and lush green hills and meadows. Beginning as a very small seaside community, West Cork has drawn more and more people to it, with its quaint charm and promise of a slower, more deliberate (in the Walden-esque sense) lifestyle. A veritable Eden.
And yet, it was in this very lovely spot that the Sophie Toscan du Plantier was found, bludgeoned to death a day before Christmas 1996. Her neighbours came across Sophie (39) in the fields by their home, clad in her nightclothes and walking boots. Her head had evidently been bashed in sometime during the night. They immediately called the local police — the Garda Síochána — and thus began an investigation that would consume the community for the next two decades, and counting.
Sophie, a Frenchwoman, had a holiday home in Schull, County Cork. The trip that ended up being her last, was one she undertook alone. As the wife of a prominent French film producer (Daniel Toscan du Plantier), she was a high-profile victim, and the Garda was under pressure to apprehend her killer.
There were few leads. Whether it was a failure to follow proper procedure or bad luck, the police weren't able to uncover very many useful clues. Then, a woman caller phoned in an anonymous tip to the police hotline: She had seen a man dressed in a black overcoat, stumbling about the roads that passed by the Toscan du Plantiers' holiday home, around the hours that Sophie was believed to be murdered. The Garda appealed to the witness to come forward, to give them more details. She didn't. Tracing a subsequent call she made from her home, the police were able to locate her: a local shop-owner named Marie Farrell. Marie had previously told the police (during their general inquiries of all residents) that on the weekend leading up to Sophie's murder, she had seen a man observing the Frenchwoman as she went about town. She confirmed to the police that the man she had seen in town and the one on the road on the night of Sophie's death were the same — a poet/freelance journalist named Ian Bailey.
Bailey, an Englishman who seemed to have come to West Cork after having had enough of city life, lived with a local artist named Jules Thomas. He had incidentally, been the first journalist on the scene of the crime. The Garda had marked Bailey as a person of interest; during their inquiries, they noticed he had scratches on his arms (Ian said they came from cutting up a tree for Christmas) and a wound on his head (he claimed it was made by a turkey's claw), and his alibi for the night was his partner Jules (they said they'd gone to the pub for a few drinks, then come back home and slept). The Garda had previously investigated Ian for domestic violence against Jules on a couple of occasions — the last attack had been so severe that she had to be hospitalised. With Marie Farrell's testimony, Ian Bailey became the Garda's prime suspect in Sophie Toscan du Plantier's death.
This is the very vivid ground covered by the new Audible podcast, West Cork. Created by Jennifer Ford and Sam Bungey, West Cork traces (over 13 chapters, each about 45 minutes long) how the investigation into Sophie Toscan du Plantier's death unravelled over the years. The formula is one many podcasts have attempted to emulate since Serial — a long unsolved murder case, usually with a beautiful dead woman (or women) at its core, a divisive suspect, a bungled investigation (leading to a possible miscarriage of justice), and more questions than answers. Very few (like STown, for instance) have transcended the true crime genre to present a riveting picture of humanity. West Cork manages to do so. In narrating the story of Sophie Toscan du Plantier's death, Ford and Bungey are really telling the story of a community, of a place, and its people.
What happens when a small, isolated community suddenly begins to see an influx of new people? Do the original inhabitants resent the newcomers? Do the newcomers feel welcomed? How much do they change the place and its long-held customs? How much do they change the way of life?
In West Cork, Sophie's death (and Ian's being named the prime suspect) showed up the fault lines between the original inhabitants and those they called "blow-ins" (the newcomers). Sophie was a holidayer, but Ian was a "blow-in" and one whom, as it turned out, not many people liked. They respected Jules, his partner. She had been a prominent member of the community for a while now, and they accepted Ian for her sake. When he became the suspect in a murder investigation, the community wanted little to do with him.
Ian Bailey was never brought to trial — the Director of Public Prosecutions didn't consider the Garda's case against him strong enough. The evidence against him was circumstantial, Marie Farrell's testimony problematic, and the police had not been able to establish a motive. The Garda told the DPP that Ian was a danger to the community, that people were afraid of what he might do if he remained free. But apart from being picked up by the cops a few times, no further action was taken against Ian.
One of West Cork's major strengths is the extensive interviews that Jennifer Ford and Sam Bungey were able to feature with Ian Bailey. They walk a careful line in presenting all the facts for and against Ian, while not making assumptions about his guilt/innocence. They let him speak for himself. And Ian never runs out of things to say.
A picture emerges, of a man hungry for attention (as Daniel Toscan du Plantier would say in an old interview, Ian managed to have "a very successful career" after the events of December 1996, as "the man who did not kill Sophie Toscan du Plantier"); whip-smart but easily thrown off track; a heavy drinker who couldn't handle his whisky; could be driven to violent rage (as his attacks on Jules showed; even though both Ian and Jules herself downplay these now); an opportunist. But is he also a murderer?
You can never be certain of the answer, because as Ford and Bungey show, the Garda investigation was too compromised for any real conclusions to be drawn. Among the twists and turns the story takes, is a libel case Ian Bailey brought against several newspapers in 2003, and a police department scandal, in which it was found that several of their stations' phone lines had been wire-tapped (the conversation recordings didn't show the Garda in the best light). There was also the possibility that the Garda had followed less than legal proceedings in their attempt to gather evidence against Ian. Most significantly, their star witness Marie Farrell did an absolute turnaround in 2005, and claimed she was coached to lie by the Garda that the man she had seen on the roads on the night of Sophie's death was Ian. She said that the police coerced her into changing her original description of the man to fit Ian, and threatened her when she attempted to retract.
Marie Farrell had made some pretty sensational accusations against Ian Bailey while testifying in the 2003 libel trial: of the threats he had made against her, of the foul and abusive language he used. Now she was making similar claims about the police — of how they threatened her well-being and that of her family, of how one of the officers tried to pressure her into sex. Which of her statements was the truth? The one she made against Ian Bailey, or the on she made against the Garda? Both, or neither? Additionally, Marie's own account of what she had been doing on the night of Sophie's death is shifty — she said she was driving along the roads with a former lover, whose identity she never revealed to the police, despite repeated requests to do so. Marie claimed it was because she didn't want her husband to know; but as she said to Jennifer Ford and Sam Bungey when they interviewed her for the West Cork podcast, she 'confessed' everything to her husband soon after the police roped her in as their witness. So what (if anything) was Marie still hiding?
West Cork makes for a fascinating listen. Ford and Bungey use a great mix of archival material, voice-overs and interviews to heighten interest in an already compelling tale. They highlight the many unanswered questions of Ireland's longest-running murder investigation — and leave you with a picture of Ian Bailey rushing to the courtroom in 2017, in response to the French government's request to have him extradited and tried for the murder of Sophie Toscan du Plantier in France. On finishing West Cork, you sense that Sophie Toscan du Plantier was not the only victim on that cold December night in 1996. That what died with her, was justice, the presumption of innocence, and a community's sense of trust, of grace, of its place in the world.
West Cork is currently streaming on Audible.
Lifestyle
In this episode of The Filter Koffee Podcast, Siddharth Banerjee and Eika Chaturvedi Banerjee talk about starting 52 Red Pills, and what hyper-learning involves.
Lifestyle
In this episode of The Filter Koffee Podcast, Akshay Manwani talks about the importance of crediting a lyricist, his passion for Nasir Hussain's art and the evolution of the NBA in India.