Welcome To New York: Director says 'no decision has been taken on the Rahat Fateh Ali Khan song'
Chakri Toleti says the makers of Welcome To New York are yet to decide whether to accept the Babul Supriyo's demand to remove Rahat Fateh Ali Khan's song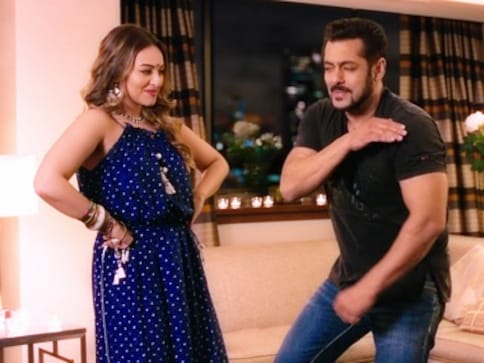 Director Chakri Toleti, who has helmed the forthcoming film Welcome To New York, says the makers are yet to decide whether to accept the suggestion of singer-turned-Union minister Babul Supriyo's demand to remove Pakistani singer Rahat Fateh Ali Khan's voice from the film's song 'Ishtehaar' or keep it.
"No decision has been taken on the Rahat Fateh Ali Khan song. I don't understand why we are being targeted like this. Our film Welcome To New York releases this Friday (23 February) and this is just too much stress. We have made an entertaining film and we don't want to hurt anyone," Toleti said in a statement.
Supriyo had earlier said he was not able to comprehend the need or desire to cross the border for entertainment content at a time when tensions on the India-Pakistan border had escalated.
Welcome To New York is a rib-tickling comedy that tells the story of two unlikely youngsters living in India in search of a better life for themselves. An unexpected trip to New York sets them off on a comedic adventure that changes their lives forever.
It comprises an ensemble cast of Karan Johar, Diljit Dosanjh, Sonakshi Sinha, Riteish Deshmukh, Boman Irani, Lara Dutta, Sushant Singh Rajput and Rana Daggubati. Superstar Salman Khan has a cameo role in the film.
The film is co-produced by Pooja Films and Wiz Films.
Photos
There are few actresses who have aced their characters as the love interest of the brave Army officers on screen and we absolutely loved their performances. The actresses touched a chord with the audiences.
Entertainment
What definitely comes through is the fact Dil Chahta Hai set the tone for future Bollywood romances/comedies. No longer did the melodrama overshadow intelligent, believable humour and trendy wholesome truthful love relationships.
Entertainment
While sharing a video with Iulia, Rakhi wrote in the caption, "Sweetheart Bhabhi," and ended with a handful of grinning squinting face emoticons.