Weekend Views: Kick back, relax with our pick of TV series and films to watch
Relax, kick back and enjoy your popcorn with our selection of TV series and films from our Weekend Views section.
After a tiring work week, its time to hit the pause button on stress and exhaustion. Here are a few of our choicest picks of what to watch to lighten up your weekend schedule, from the US Open mixed double's finals to watching Papoon's journey as a musician on the web:
Films on TV:
We're the Millers
David Burke (Jason Sudeikis) is a small-time pot dealer whose clientele includes chefs and soccer moms, but no kids—after all, he has his scruples. So what could go wrong? Plenty.
After a drug deal goes wrong, he (forcefully) seeks the help of his neighbour Rose, who is a stripper (played by Jennifer Aniston), wannabe customer Kenny, and streetsmart teen Casey and together they become the perfect fake happy family 'The Millers' who together try and escape the clutches of a dangerous drug lord.
If you are looking for a modern day, cynical rom-com, this is your pick.
Watch it on Romedy Now at 9pm on Saturday, 10 September 2016.
Ant-Man
Marvel is back with a new superhero film, but this time a comic one.
Con artist Scott gains the ability to shrink in scale with the help of a futuristic suit. Now he must rise to the occasion of his superhero status and protect his secret from unsavoury elements.
Paul Rudd's superhero adventure is the perfect action comedy film to wake upto on a Sunday morning.
Watch it on Star Movies at 1 pm on Sunday, 11 September 2016.
Catch up on these TV shows on the weekend:
Grandfathered
Remember Uncle Jesse from the 90s show Full House?
The older and wiser John Stamos is back as a 50-year-old man, Jimmy, who is a successful restauranter living a bachelor's life. His peace is disturbed when his son turns up at his doorstep with his granddaughter in tow—hence 'grandfathered'.
Watching Jimmy dealing with his new found family is the best thing to watch on a Friday night if you are looking for something old-school. Romantic and funny at the same time, the series is clean and PG rated, so you can watch it with the kids.
Watch it on Star World HD at 8:30 pm on Friday, 9 September 2016.
MTV Angels of Rock
The reality show has four playback singers tour the country looking to narrate different stories through their music. Jasmine Sandlas, of 'Raat Jashan Di' with Yo Yo Honey Singh fame, Shalmali Kholgade of 'Pareshaan' fame, Akasa Singh of India's Raw Star fame and Anusha Mani of 'Gulaabo' fame come together to go on a road trip.
Watch this if you love the contemporary Indian music scene and homegrown reality TV shows.
Watch it on MTV at 8 pm on Sunday, 11 September 2016.
Web Series

Papon's Hometown Heroes
The popular singer, Papon, who has sung songs like 'Jiyein Kyun' in Dum Maaro Dum and 'Kyon' in Barfi! talks about his musical journey from Assam in this web series titled Hometown Heroes.
You can watch the entire series here.
The US Open 2016
The International tennis event continues from live from New York.
Friday, 9 September 2016 will see the Mixed Doubles Final match, with Coco Vandeweghe/Rajeev Ram playing versus Laura Siegemund/Mate Pavic.
Watch the tennis matches live on Ten Sports from 9:30 pm IST from 9 September 2016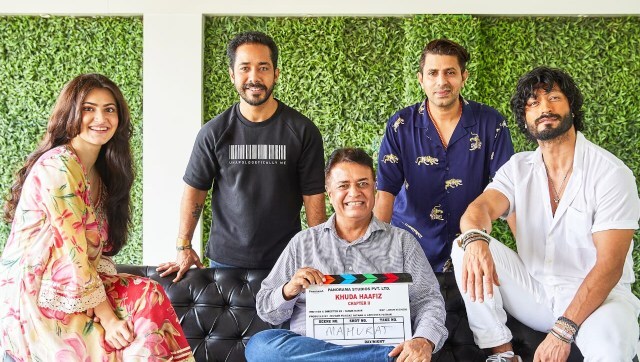 Entertainment
Other announcements include The Kapil Sharma Show's team getting vaccinated and America Ferrera boarding the cast of Apple's series WeCrashed.
Entertainment
Other announcements include the new trailer of Shang-Chi and the Legend of the Ten Rings, and the debut of Nithin Lukrose's Malayalam feature Paka at Toronto International Film Festival 2021.
Entertainment
Marvel will not be able to sustain the full heft of the master narrative, that is unless it fully embraces chaos, and lets the MCU fracture into separate multiverses without such a restrictive overarching timeline.