Weekend Views: Here's our guide to making your weekend schedule more fun
Our section weekend views helps you make your seekend more interesting, starting from TV shows to the Arsenal football match.
The weekend is here. Along with the Olympics, here's our pick of what you can tune into on the weekend on TV or even visit a local theater to watch a classic film.
City of God
Keeping in mind the Olympic theme of the weekend, here's a look at the city of Rio De Janeiro.
City of God is a 2002 classic which chronicles the life of two boys growing up in a violent neighborhood of Rio de Janeiro. They take different paths: one becomes a photographer, the other a drug dealer. The story is brilliant, but the cinematography is beyond superlative. Watch out for the opening sequence which juxtaposes a man sharpening his knife and a gang chasing a man side by side.
The film is playing at the Matterden CFC: Mumbai on 19 to 25 August 2016.
A Trick of the Light
Directed by the Win Wenders, Die Gebrüder Skladanowsky, made with students of the Munich Film Academy is a combination of docudrama, fictional reenactment, and experimental photography to show the birth of cinema in Berlin took place. The film elaborates on how Max Skladanowsky and his brother Emil built a projector they called the Bioscop.
A must watch for film buffs and students of film alike.
MMB@Prithvi: A Trick of the Light is being screened at Prithvi Theatre on 19 August 2016.
Or catch up on these TV shows on the weekend:
The Following
The first season follows former FBI agent Ryan Hardy (Kevin Bacon) trying to help recapture serial killer Joe Carroll, while Carroll's assembled cult captures Carroll's son from his ex-wife and sends Carroll's messages to the world. Zee Cafe is giving you a marathon of the third season which fast forwards to Joe Carroll being held on the death row and Ryan trying to move on with his life. This is the final season of the series, and packs a chilling climax.
Watch it on Zee Cafe at 1pm on Saturday 20 August 2016.
Awkward
Awkward is an American teen comedy series created by Lauren Iungerich for MTV. The show's central character is Jenna Hamilton is a teenager who struggles with her identity, especially after an accident is misconstrued as a suicide attempt.
Watch it on Comedy Central at 8pm on Saturday 20 August 2016.
Or these movies on TV:
Sex and the City 2
Carrie, Miranda, and Charlotte are wrestling up with the pressures of life, love and work. They join Samantha on a trip to Abu Dhabi where Samantha's ex is filming for a movie. Watch the oldier, wearier and better dressed group of friends return to the screen after their iconic TV series.
Watch it on Comedy Central at 9pm on Saturday 20 August 2016.
Bruce Almighty
A furious TV reporter demands an explanation from God for the injustice done to him. The Almighty gives him the power to run the world for a while, to teach him how difficult it is.
Watch the brilliant Jim Carrey in action on Star Movies at 7pm on Sunday 21 August 2016
And if you are also a sports buff, you can watch:
Football

Leicester City vs Arsenal
Arsenal will be looking to get their Premier League campaign back on track when Leicester City on Saturday afternoon.
Watch the match at 10pm on Star Sports on 20 August 2016.
Entertainment
Ariana Grande's music career began in 2011 with the soundtrack album Music from Victorious. It was in 2013 that she released her first studio album Your Truly. Since then, there has been no looking back for the singer.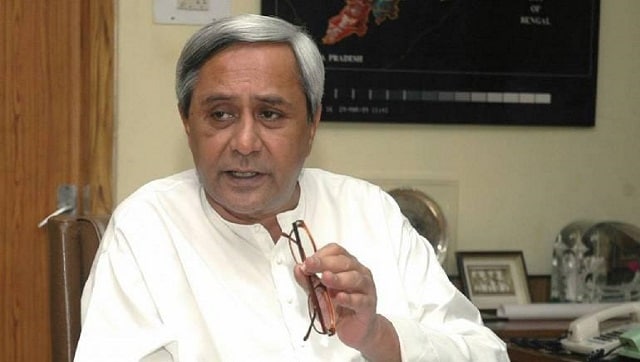 India
Odisha Chief Minister Naveen Patnaik, a consummate politician, knows all too well that the last two years in the run up to the 2024 elections are crucial and that is why he has started the preparations well in advance
Sports
Delhi High Court urged IOA to accommodate Tejaswin Shankar and four other athletes in the 2022 Commonwealth Games squad