We should be outraging about a whole other thing that Salman Khan said
But what about Salman Khan's continuous objectification of women?
It wouldn't be a stretch to say that 2016 has been the year of outrage. Ask Lisa Haydon, Tanmay Bhat or the makers of Udta Punjab. Another name to add to this list, would be the repeat offender, but also king of a lot of (Bandra) hearts, Salman Khan.
The superstar was recently in the news (again) for his comments on rape. According to Salman, a really tough scene in his recent film Sultan left him feeling like a "raped woman" who could "barely walk straight". The outrage around this statement has multiplied with time, and rightly so.
Here is a celebrity who is comparing a gruelling shoot day to rape. With his comments, he brings into the forefront only the powerless, shame angle of a crime, while missing the bus on a tiny little word called 'consent'.
Like Vishnupriya Bhandaram mentions in this opinion piece, "Salman should have stuck to saying that he was exhausted because he wasn't being coerced into the physical exertion. No one put a gun to his head and asked him to do push ups. No one said that they would leak photos of him working out, if he ever told anyone about his shooting schedule."
What followed is a heated round of twitter outrage, a demand for an apology from the NCW, and an explanation from father Salim Khan. However, before we close the file on this year's 100th outrage case, here's an Indian Express article that claims to reveal what happened immediately after he made those statements.
Reportedly, Salman Khan was giving media interviews at Mehboob Studio, Bandra on Saturday afternoon (18 June). It was in the second batch of interviews that he made the rape statement, and he immediately followed it up with, "I don't think I should have [said that]." Salman then rectified his statement by saying, "It feels like the most difficult…I couldn't take steps."
This is not a defense of Salman Khan. This is not even to say, "but he has such a good heart and he does charity so we should stop hating on him". In no universe is it okay to make light of rape, under any circumstance, even if you're Salman Khan and your intention was not wrong.
But rape culture, and our use of the term rape is a far bigger issue than a celebrity making a faux pas. Rape is now used as an acceptable term to denote a powerful win, rather than the reality of it being a non-consensual act of sexual crime. Statements like "India raped South Africa in the match!" or "bro my landlord is raping me over the rent" are very often heard in daily conversation, and that's the real issue.
Salman is a mere product of this culture. We make light of everything, and then when someone around us does it on record, we go bat-shit crazy. This is not to say that we should completely ignore his comments in light of this clarification. However, an unintentional faux pas, and an apology later, we should be focusing on a far bigger problem: Salman's attitude towards women. You don't need us to tell you that it is problematic.
This interview with Spot Boye has far more cringe-worthy comments that are being ignored because of his statement on rape. Tomorrow, we will forget about his comments, just as we have forgotten about Lisa Haydon's comments on feminism. We will still watch Housefull 3 and contribute to it earning 100 crores at the box office. We will outrage about Tanmay Bhat "drawing the line" when it comes to national icons, and promote objectification, infidelity, regressive misogyny is our films, (hi Riteish Deshmukh, we're talking about Great Grand Masti). Basically, one man's outrage is another's man "just an entertaining film yaar".
But what about Salman Khan's continuous objectification of women? This has not changed with time, and isn't likely to, even as we change our topic of outrage. He will still think of women as a vice, like a mysterious force out of his control, that makes him do bad things.
In a Mumbai Mirror interview earlier, he had said, "Yes, I'd like to have a child but the problem with that is with the child, the mother comes along. If I can avoid the mother and have a child I wouldn't mind two or three." Salman Khan is a product of a generation that forwards Whatsapp jokes on how being husband is akin to being a servant. Basically, in Salman's universe, women stop you, slow you down, they control you, they're a vice, but they're bloody addictive, just like a drug.
"Leave every second vice in your list – that's the mantra I follow. And I have left everything one by one. When it was between coffee and cigarettes, I quit coffee. Between cigarettes and drinks, I quit the stick. Between the drinks and women, I have chosen women. Ab iske baad duniya chhod do! But I will never quit movies," said Salman, in the Spotboye interview.
When the journalist asked him if he thought women were a vice, he furthered, "I'm leaving everything for women. There's nothing left to quit anymore. Ab to bas haath pakadna baaki hai. Wahi reh gaya hai."
I don't know, Salman. When have you ever really held a woman's hand and claimed her to be your equal? The last time I checked, you were lifting your co-star's skirt in a song, with your mouth.
Find latest and upcoming tech gadgets online on Tech2 Gadgets. Get technology news, gadgets reviews & ratings. Popular gadgets including laptop, tablet and mobile specifications, features, prices, comparison.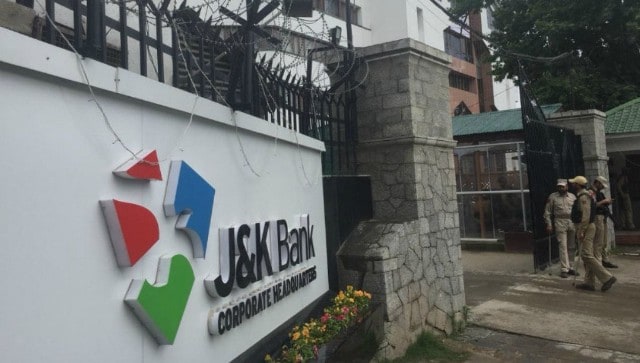 Business
ED sleuths are recording the statement of the people covered in the searches "to unravel the source of huge credits and debits in their accounts
Entertainment
Salman Khan revealed that the finale was scheduled for next week and only 4 contestants would go ahead in the show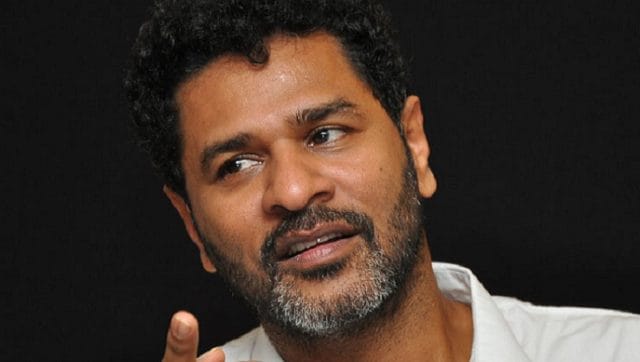 Entertainment
Prabhu Deva was previously married to Ramlath. His relationship with to actor Nayanthara was also widely reported on.