We are what we forget: From Get Out to Alias Grace, pop culture's play on human memory
What we choose to remember, and forget, has made for powerful onscreen stories, be it the breakout horror film Get Out, Netflix's Alias Grace, or the evergreen Eternal Sunshine of the Spotless Mind | #FirstCulture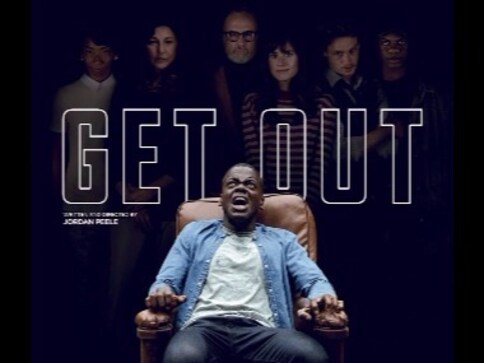 The face of a man who came to sell mangoes at the house every summer. The sputtering of Grandmother's old transistor radio. The short, sharp bite of fruit from her pickle jar left in the sun to dry. Games in the dark and sounds of voices softly whispering from corners. The smell of must that filled the house every time the newspaper collector came by. The pattern on the cool tile floor in the room where the old trunks were kept. The way the light from a window fell on the street below in the evenings. Memories — fading, suppressed, forgotten. It is odd what we retain, the little things — smells, tastes, glances — that our brains remember and the obvious things it chooses to let go.
Grace Marks (Sarah Gadon) remembers where the vegetables were stored in the underground cellar, how lonely she had felt on her birthday at the farm, the way the sun fell on the house's front porch but not how its owner and housekeeper were murdered. Was she wholly responsible, a "celebrated murderess" after all as the lawyers, newspapers and her partner-in-crime James McDermott (Kerr Logan) claimed or a hapless victim unjustly implicated in a brutal murder in which she played no part?
Also read on Firstpost — Alias Grace, Margaret Atwood's 1996 novel-turned-TV show, needs to be your next Netflix binge
This question lies at the heart of the six-episode Alias Grace based on Margaret Atwood's 1996 novel which weaves fact and fiction together to produce a narrative that is immensely powerful. What is remarkable is the multiplicity of stories on display here. Layers pile up upon layers of narratives, details get moved around and blame constantly gets passed on. There is a peculiar lack of singularity in the narrative; there are multiple versions of everything including Grace herself — or so it is suggested as the story progresses. Following a particularly perplexing hypnotism session, as one character remarks, "[W]e are what we remember" Dr Simon Jordan (Edward Holcroft), the psychiatrist who has been trying to access Grace's dreams and memories through a series of interviews reminds him that "we are also preponderantly what we forget."
The time and experiences that our minds amass then are neither linear nor complete. Gaps and absences abound, and in them lurk our deepest secrets, our most damaging of recollections. For Chris Washington (Daniel Kaluuya) in Jordan Peele's breakout horror film Get Out, it is a deliberate and desperate attempt to relegate the painful memory of his mother's death to the remote corners of his consciousness, that is until another similarly disturbing and invasive act of hypnotism wrenches it out of him.
While the act of remembering can grant a sense of control, however fleeting, as in Christopher Nolan's brilliant and cerebral Memento (2000), it can also render a person utterly powerless as we see in Get Out's hero. Remembrances bring back guilt, shame and an incapacitating sense of loss. Rarely do they set us free; more often they are incriminating (13 Reasons Why) and bind us to inflexible and difficult truths in the past. Would it not be better then to have them slightly altered so as to make them easier to live with? Or better still, to have them erased altogether?
Much before the futuristic sci-fi television series Black Mirror toyed with the idea, Charlie Kaufman, Pierre Bismuth and Michael Gondry's beautifully crafted Eternal Sunshine of the Spotless Mind (2004) explored what might happen if memories could be tampered with. As Joel (Jim Carrey) undergoes the painful process of having his memories of Clementine (Kate Winslet) removed and thus ends up revisiting them, he realises midway that he wants to salvage some of them after all. Memories interweave with memories as Joel, trying to save her from the demolition process commenced by his own mind, pushes her into recesses she did not belong to before. New memories are formed thus even as older ones come crashing down. And the film's artistry lies in the clever capturing of the little things one invariably remembers first about a lived moment from long ago. Like when Joel had splashed around in the rain in his yellow boots as a child and the memory makes it pour in the living room in the present where he sits thinking about it. It is one of several remarkable instances of showing rather than telling that the film employs where the tools accorded by the medium help mirror the mind's ways of reminiscing.
Finally, age and illness have done to characters without their sanction what Joel and Clementine hire the firm to do in Eternal Sunshine. From an aging detective struggling to remember the details of his last case in Mr Holmes (2015) to a linguistics professor slowly losing her speech, life and loved ones to a debilitating disease in Still Alice (2014), the growing absences left in the mind by the slow draining away of memories create an emptiness and an isolation that is as haunting within as it is without.
The tragic, the comic, the suspenseful and the fearsome have always found place in our memories. And cinema and television have used them as an endless resource for the same ends.
Entertainment
A reality TV show, Fabulous Lives of Bollywood Wives depicts the lives of star wives and follows the template of the popular 'Real Housewives'
Entertainment
Jonathan Majors was taken into custody after a woman accused him of assaulting her. 
Entertainment
Vinyl records have witnessed a surge in sales in the past decades.