Watching Dileep in his next Ramaleela poses a big moral question for Kerala's movie goers
While many think that a film's marketing team is well within its rights to promote a movie in whatever way they wish to, not many agree with a rape accused in Dileep flexing his muscles through this medium.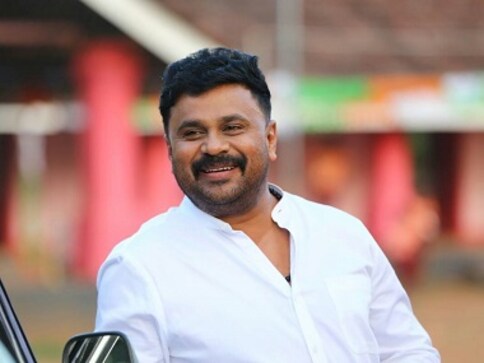 Dileep's Ramaleela could end up as one of the most anticipated movie releases in Mollywood's history, but entirely for the wrong reasons.
As the protagonist of the film sits behind the bars at the Aluva sub-jail, accused of planning a gang rape on one of his own colleagues and gets snubbed for the fourth time in a row by an angry judiciary rejecting his bail, movie lovers in the state are caught in a terrible moral quagmire – to watch or not to watch Dileep's latest big budget flick set to hit the screens across Kerala and elsewhere on 28 September.
It would certainly be a decision that will make or break Dileep as far as his clout in the industry is concerned and his team is well aware of it. If the general mood among movie goers is to be believed, the actor's fall from grace might have a cascading effect in terms of people staying away from the theatres.
But more significantly, the actions of his supporters over the past one week has raised a huge moral question in Kerala which goes well beyond the ambit of the film world, let alone justifying the still vibrant sycophancy that strives to continuously portray him as the victim rather than the perpetrator.
The Angamaly Magistrate Court, by making it very clear that Dileep can never be a candidate for a natural bail as the charges against him if proved in a court of law can fetch a sentence of not less than twenty years or life imprisonment, has once again shown the actor that mere rhetoric will not prove his innocence.
It is in this backdrop of literally looking down the barrel that the actor and his promotion team are making a 'no-holds- barred' attempt at hit the promotion button. Their attempt by drumming up the 'victimization argument' in favour of Dileep is seen by many as a direct attack on the rape victim and a shameless effort to glorify a crime as heinous as gang rape.
"This cannot be trivialized as an attempt to promote a movie. But there is a much bigger issue at stake when you equate an alleged rape accused with a victim. You simple cannot even put them on the same scale. But here, an effort is made to change the entire narrative by portraying the perpetrator as the victim which is a big challenge to all those who believe that the law should take its course,'' noted activist Dr P Geetha told Firstpost.
Many activists like Geetha say that there had been a concrete effort to come up with a counter narrative, starting from people visiting him in jail, coming to give a sympathy call in his favour, use a section of the media to again create a halo around the actor when he had come out for his father's remembrance day, and willfully interchange positions between Dileep and the actress to make it sound as if Dileep is the victim.
This was started by KB Ganesh Kumar, the Left Government's MLA, who had conveniently put his association with Dileep as an actor ahead of his responsibilities as an elected representative of the people.
Many argue that when Kumar said, "Whoever has taken favours from Dileep should support him without fearing the police,'' he was a reading off from a well written script that has now been continued in letter and spirit into the promotional campaign for the movie.
Legal experts are also alarmed at the turn of events when they say that such never seen crime glorification attempts are likely to set a new precedent.
"This is starting off a very dangerous precedent which has to be opposed at all cost. The narrative that is running today has blurred the picture of who is the real victim and the perpetrator which I think is a challenge for all of us. It only reflects the influence and manipulation this man can do even while sitting inside the prison. The Court has no doubt taken 'judicial notice' of these actions,'' Special Public Prosecutor CP Udayabhanu told Firspost.
Dileep is the new Lord Rama!
That for team Dileep, the bizarre element in promotion perhaps has no bounds is reflected in the latest trailer of Ramaleela, where the rape accused actor is mirrored against the likes of none other than Hindu mythological figure Lord Rama.
As the title track plays out, it is not the onscreen visuals of the movie that supplement it. Rather, the song is juxtaposed against visuals of Dileep post his arrest and remand custody. From being taken to the Anagamaly court during case days to the visuals of him and the police traveling to various places for gathering evidence of the conspiracy to the bearded tired looking actor coming out of the jail for two hours for his father's remembrance day, it is an out and out sympathy campaign.
The video ends with a message of Dileep where he says- "Those family audiences who love me and who know me will not shy away from coming to the theatre'', an excerpt taken from an interview the actor had given to a Malayalam news channel weeks before his arrest.
What has shocked many is this tag line that runs in the video with a strict warning – "If you kick me when I'm down you better pray I don't get up!"
"This is absolute nonsense. How can you justify using visuals of a rape accused being taken to different places by the police to promote a creative venture as cinema? Do you think the audience are fools that they will immediately forget the suffering the victim had gone through and start sympathizing with Dileep?,'' asks noted Director Vinayan.
Vinayan says the best bet for Dileep would have been to maintain a low profile at the moment and if and when he is proved innocent before the law, get back to films.
"There would have been some respect for him if he had taken that line. Rather than that he is playing with fire now and let me tell you he will end up losing his main segment of audience which is the middle class families in Kerala. That will make his recovery that much difficult in the industry if at  all he comes out of this legal mess,'' added Vinayan.
Campaign to Boycott Ramaleela
Even as promotions for Ramaleela go on an overdrive, the call for boycotting the film is also slowly gathering momentum over social media.
Neelima Menon heads Fullpicture.in, an online magazine on Mollywood which does movie reviews. She says that the organization has taken a call not to watch or review Ramaleela.
"The argument of seeing cinema just as cinema doesn't count here. It is about Dileep the brand because people are not going to see it because it is a new director but because of Dileep. At the same time this actress is also a part of the industry. But people are forgetting that. In a way, we are trying to say that we stand with the victim,'' Menon told Firstpost.
Menon also goes on to add that some of the dialogues of the movie and the lyrics of the song seem to have been tailored in a way to fall in place with what Dileep is encountering at the moment. "There seems to be a lot of similarity in the script from the real to the reel world that it is too difficult to see it as mere coincidence,'' added Menon.
Perhaps it is this audacity of Team Dileep to take on the larger section of the literate society in Kerala that could cost him dear.
There is a general feeling that in spite of the reality that a film is the sweat and blood of a number of people who have no association whatsoever with the crime alleged to have been committed by the hero of the same movie, the issue across the fence is too large and sensitive to be overlooked in favour of the film.
"See boycotting this film is a statement of protest that people who stand with the victim want to make and I think they have all the right to do it. Even in a literary piece too you have an entire work force behind it. But still it belongs to the writer. Similarly this film belongs to Dileep against who the whole protest is,'' added Geetha.
But there are others in the industry who say that rather than boycotting the film, it would be wise to completely play it down. On one side, you give a chance to a creative work to take wings and then let the audience decide the actor's fate is the line of argument. They argue that the overdose of promotion will be self destructive in itself.
"See what happened to Ram Rahim. He was bigger than Dileep. He even did a movie which was a rage among his fans. Where is he now? All promotions and campaigns done for him came to nothing when the law took over. This will be the case with Dileep too. All this rush to make him a victim will be counterproductive for him only,'' well-known Director and actor Alleppey Ashraf told Firstpost.
Come 28 September, it would surely be an acid test for Dileep in terms of his existence in the industry. The actor's strangle hold on Malayalam film industry will take a severe beating if his traditional audience-bank of middle class Malayalees keep away from the theatres.
If they indeed come in large numbers to watch Ramaleela, then Dileep can surely afford a half smile. It could give him a lot of vigour to fight the long legal battle ahead.
Entertainment
While it began with Getty Images tagging the Deepika's photo from the Oscars with the caption "Camila Alves attends the 95th Annual Academy Awards on March 12, 2023, in Hollywood, California," a similar error was repeated by Vogue.
Entertainment
RRR's Naatu Naatu, which became a global sensation soon after its release, won the Oscar for Best Original Song on 12 March.
Entertainment
Also starring Chitrangda Singh, the film is all set to premiere on Disney Hotstar on March 31. It's a thriller about a girl who's searching for her father who has gone missing under mysterious circumstances.