Watch: XXXTentacion battles inner demons at his funeral in posthumously released music video for 'SAD!'
The music video for XXXTentacion's 'SAD!' quickly became the most trending item on YouTube, generating 43 million views in less than three days.
XXXTentacion, the rising rap star whose life was cut short in a shooting, has returned in an eerie posthumous video in which he battles his old self.
The video for "SAD!" quickly became the most trending item on YouTube, generating 43 million views in less than three days.
The six-minute clip shows a sullen XXXTentacion attending his own funeral where the 20-year-old's body leaps out of the casket, only to be beaten up in a street fight by his living alter ego.
"SAD!" — like much of XXXTentacion's work filled with brutally open and dark verse about his suicidal thoughts — is interspersed by a dialogue with a grim black-robed character in between the Grim Reaper and a Star Wars villain.
Subtitles on the video inform the viewer that by watching, "You are subjected to a segmented piece of my creative aura and wishes."
In a biblical-like passage, it reads: "Here is my demand — you will spread love throughout the world, praise and joy unto my name and change the overall cycle of energy we are digesting."
The video, described as "written and creative directed" by XXXTentacion, prompted conspiracy theories on the internet saying that his death was all an artistic hoax.
However, authorities in Florida confirmed his death in the shooting on June 18 outside a motorcycle store and have made one arrest. XXXTentacion, whose real name was Jahseh Ofrey, was mourned in an open-casket funeral.
"SAD!" shot up after his death to top the Billboard Hot 100, marking the first posthumous number one for a dead lead artist on the benchmark US singles chart since "Mo Money Mo Problems" by slain rapper The Notorious B.I.G. in 1997.
XXXTentacion had hit number one on the album chart this year with ? but his success has proven controversial due to his history of violence.
He had been awaiting trial on charges of beating his former girlfriend while she was pregnant.
Watch the music video below:
With inputs from Agence France Presse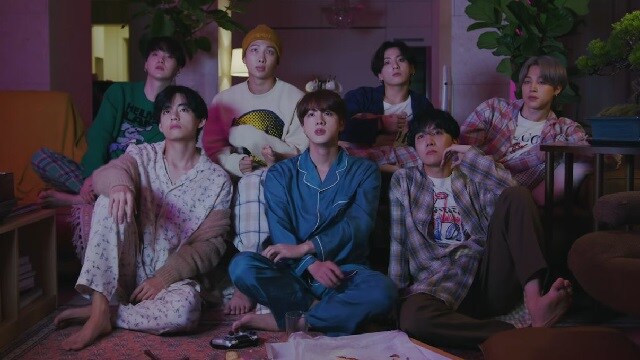 Entertainment
BTS' Bang Bang Con 21, a two-day virtual event, began today, 17 April, via their YouTube channel BANGTANTV
Entertainment
The essence of DMX as a hip-hop artist emerges as one who could balance violent, toughened delivery with give-a-damn melodies worked in with his distinctly gravelly voice.
Entertainment
Taylor Swift's Mr Perfectly Fine talks about heartbreak and parting ways with a seemingly perfect suitor.