Watch: Video of 5-year-old cancer patient Solomon Hufano grooving to Michael Jackson's 'Bad' goes viral
Reports stated that Solomon Hufano had been diagnosed with desmoplastic small round cell tumor, a kind of cancer prevalent in the abdomen
A heartwarming video of a 5-year-old boy dancing to Michael Jackson song recently went viral on social media. Solomon Hufano, presently undergoing cancer treatment at Seattle Children's Hospital is seen dancing to the peppy number 'Bad' in the video.
The video was first posted by Solomon's mother Leni Lutui on Twitter after which it started gaining considerable traction as more and more people reacted to the cute moves. Solomon is seen aping Jackson's pelvic thrusts while he tries his best to mouth the lyrics.
Reports stated that Hufano had been diagnosed with desmoplastic small round cell tumor, a kind of cancer prevalent in the abdomen.
Hufano was fond of dancing since the age of three and began listening to Michael Jackson songs. The singer's discography attracted him and soon Solomon started aping the moves of the King of Pop. His favourites included 'Billie Jean', 'Thriller', and 'Beat it', added the report.
Solomon's mother also spoke about his son's spirit saying that when the boy had to stay in the hospital for prolonged periods, Leni's sister would play music videos which Solomon would soon pick up and imitate. His demeanor and enthusiasm often had people wonder how he managed to remain this positive despite the terminal disease.
Solomon is expected to complete his cancer treatment by January. Watch Solomon's video here.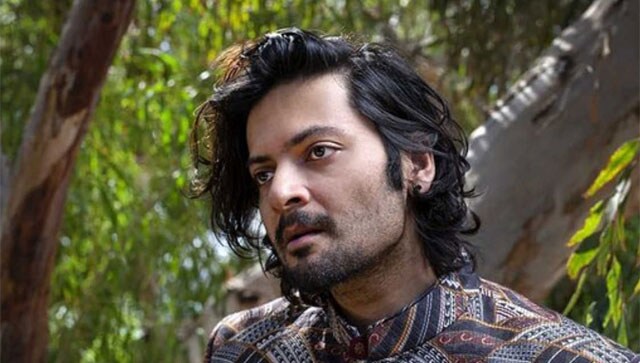 Entertainment
The film was shot during the small respite of time of covid lockdowns in late 2020 and is currently in post production
Entertainment
'Aslan' singer Christy Dignam is currently receiving palliative care at home, his family issued a statement and also requested for privacy at this hour. Their statement read- "As always Christy's health has been and is our priority. It has been a tough road for us all but mostly Christy."
Entertainment
The author noted that living in the closet is often glorified in the film industry.