Watch: This video compilation of all the #sanskaari cuts in Angry Indian Goddesses is hilarious
The makers of Angry Indian Goddesses made a compilation of all the words that had been cut out from the film
Pan Nalin's Angry Indian Goddesses opened to mixed reviews this weekend. Some critics thought the film was a celebration of all things feminine, and some critics thought the film was a bit over the top. However, in spite of the film getting an A certificate, the CBFC made 16 cuts to the film ahead of its release.
Some of the words that have been cut out include "lunch", "state", "sarkaar" and "Indian figure." Yes, you read that right.
In an extremely snarky and stylish video, the makers of Angry Indian Goddesses made a compilation of all the words that had been cut out from the film, and uploaded in on their Facebook page.
Once you watch the video you realise that most of the corresponding scenes around these "banned" words could easily be from a fun chick flick. Sentences like "Listen I have the indian figure, okay?" seem to have irked someone from the CBFC, enough to think that they are not sanskaari enough for the regular movie watching audience.
Along with this, any sort of remote reference to Hindu Goddesses (Like Kali or Durga) have been blurred out. It's almost as if the CBFC forgot the name of the movie: Angry Indian Goddesses, guys.
But all this censorship apart, the blurring of one particular sentence in this movie is extremely worrisome. "Sarkar kaun hoti hai decide karne wali? (The government is nobody to decide)"
Are you as angry as the title of this movie, yet? Cause we certainly are. This comical video compilation of the all the cuts may just make you feel better:
Angry Indian Goddesses — Censored!Exclusive Facebook Release — Bringing to you on popular demand and as promised, an Exclusive Video of "ALL THE XXXXXX'S which the Censors don't want you to watch or hear." Tune in! Now that you've seen this, catch the rest in theatres. BOOK HERE: http://bit.ly/AIGBookNow #AIGCensored #AIGtheFilm #AngryIndianGoddesses (P.S~Apologies for the delay!)

Posted by Angry Indian Goddesses on Monday, December 7, 2015
Find latest and upcoming tech gadgets online on Tech2 Gadgets. Get technology news, gadgets reviews & ratings. Popular gadgets including laptop, tablet and mobile specifications, features, prices, comparison.
Entertainment
Filmmaker Vishal Bharadwaj rubbished the claims of Hindi film industry being a 'toxic workplace', and said this is all a 'made-up phenomenon'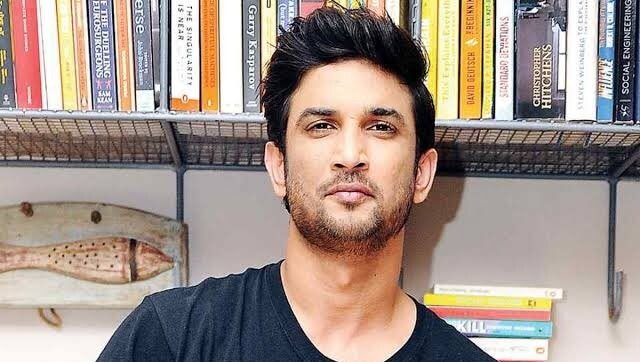 India
The lawyer alleged NCB is conducting a "fashion parade" of Bollywood stars to divert media attention from the probe into Sushant Singh Rajput's death
Entertainment
Himani Shivpuri was receiving treatment for coronavirus at Mumbai's Holy Spirit hospital after getting admitted on 12 September.