Watch: The new Wonder Woman trailer has World War I action, feminist style
Gal Gadot's Wonder Woman will fly into cinemas in the first week of June 2017.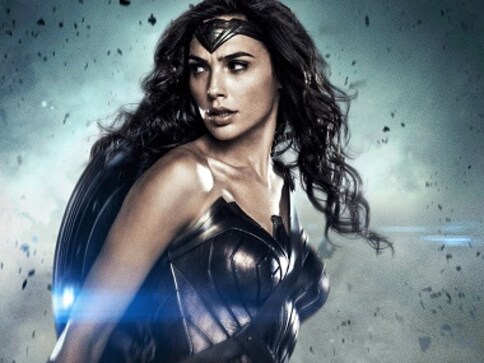 Warner Bros. has released a new Wonder Woman trailer, which is all set to release on 2 June. The film tells the origin story of the eponymous superhero (Gal Gadot) and how she left her home on the island of Themyscira to travel with American intelligence officer Steve Trevor (Chris Pine) and bring an end to World War I.
The trailer doesn't bring a ton of unseen footage, but there are a few new shots peppered throughout this explosive international sneak peek that haven't been shown before and shows Gadot fighting alonside Pine in the first world war and by the looks of it, Gadot is perfecting her action secenes in the film.
Before she was Wonder Woman, she was Diana, princess of the Amazons, trained to be an unconquerable warrior. Fighting alongside man in a war to end all wars, Diana will discover her full powers.
Wonder Woman is set to hit theaters in June, going up against 20th Century Fox's animated adventure Captain Underpants. It is also situated right in between two of Marvel's highly-anticipated summer films, Guardians of the Galaxy Vol. 2(5 May 2017) and Spider-Man: Homecoming (7 July 2017.)
While Batman v Superman: Dawn of Justice fared well at the box office ($873.2 million worldwide) it got trashed by many critics and fans, but even many of the haters praised Gal Gadot's performance as one of the few bright spots for the film. That praise could drive fans back to theaters for Wonder Woman. If Wonder Woman fares well critically and financially, it could set the studio up for a big year, with the highly-anticipated Justice League following just a few months later on November 17.
Entertainment
DC Comics described the new Superman as "bisexual" in its press release, which is headlined "Jon Kent finds his identity."
Entertainment
The Batman new trailer teases a face-off between Robert Pattinson's Dark Knight and The Riddler