Watch: The Least of These trailer hints at a poignant portrayal of Australian missionary Graham Staines
Produced by Indian American Victor Abraham's Skypass Entertainment, The Least of These stars Stephen Baldwin, Shari Rigbey and Bollywood actor Sharman Joshi.
Actor Sharman Joshi's upcoming film The Least of These will have a US theatrical release on 1 February and will release in India on 1 March. Directed by Aneesh Daniel, the film tells the very sensitive and poignant story of Graham Staines, the Australian Christian missionary who, along with his two young sons, was torched to death by Hindu fundamentalists in 1999. Staines met the unexpected fate in India while serving the leper population.
Stephen Baldwin, who starred in the Academy Award-winning The Usual Suspects, portrays Graham Staines and is also one of the producers for the film. Shari Rigby plays the role of Gladys Staines, Graham's wife. Bollywood actor Sharman Joshi of 3 Idiots-fame, plays the role of a young journalist who wants to uncover the conversions conducted by Staines.
The premiere of the film was held on 22 January and Joshi took to Twitter and shared the news.
Skypass Entertainment, who oversees the production of the film, announced that the film will be released on 1 Feb to mark 20 years since Staines' death.
You can watch the trailer here.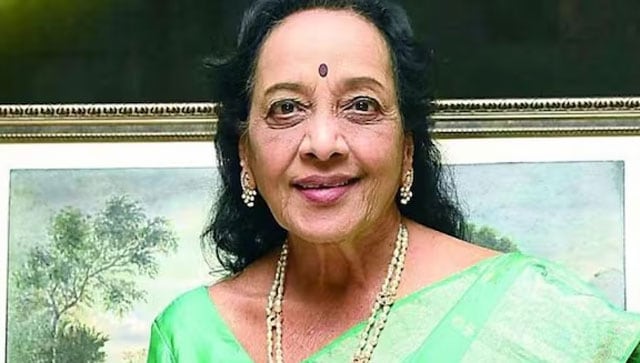 Entertainment
She had won the Filmfare award for Hindi Film 'Milan'. Some of her iconic films include 'Missamma', 'Gundamma Katha' and 'Sri Krishna Tulabharam'.
Entertainment
Aftersun's final act shows Calum and Sophie dancing to Queen and David Bowie's Under Pressure. Feelings are felt. Emotions are stirred. A tear or two rolls down. Perhaps, in the afterlife, Calum is happy that Sophie is trying to process her trauma instead of passing it on to her child.
Entertainment
In the last years of her life, Gina Lollobrigida's name more frequently appeared in articles by journalists covering Rome's courts, not the glamour scene, as legal battles were waged over whether she had the mental competence to tend to her finances.