Watch: Short film Jai Hind starring Manoj Bajpayee and Raveena Tandon is jingoistic not patriotic
Short film Jai Hind starring Manoj Bajpayee and Raveena Tandon ahead of Independence Day is aimed as patriotism but end up as jingoistic.
What would happen if India hadn't become Independent back in 1947? How different would 2015 India be like if the British were still ruling India? This is the premise of a recently released short-film called Jai Hind staring aging Bollywood actors Manoj Bajpayee and Raveena Tandon. The 6-minute long digital film, released on YouTube, is an initiative by OYO Rooms, a technology driven network of hotels as part of their social media campaign 'Azaadi4me'.
Jai Hind is the story of a young, middle-class couple in 2015 India going out for dinner on their two-wheeler. As they are driving and chatting about their plans, they are hit by a car driven (supposedly) by a foreigner who refuses to help them but stops to yell 'Bloody Indians' before driving off. Surrounded by people who just stand and watch, a hamming Bajpayee takes a moaning Tandon to a restaurant failing to notice the infamous sign 'Indians and dogs not allowed' and are unceremoniously kicked out.
Yes, that's would have probably happened in pre-1947 India and may be would still be happening if not for the great leaders we learnt about in school. And paying tribute to them in a modern context is admirable sentiment.
But here's the catch, while the idea of the film is interesting, especially in the run up to Independence Day, the execution leaves a lot to be desired. The conflict in the film is highly superficial and the aftermath is cringe-worthy coupled with over-the-top acting by the foreign side-actors. Bajpayee and Tandon are both actors of merit but the films doesn't test their skills or put them to good use with its melodramatic plot and acting.
Overall, the message, thanking Indian freedom fighters for our Independence, could  have been put forward in a meaningful and even patriotic way. Sadly, Jai Hind reduces the message to plain jingoism that doesn't ring true.
Watch the film here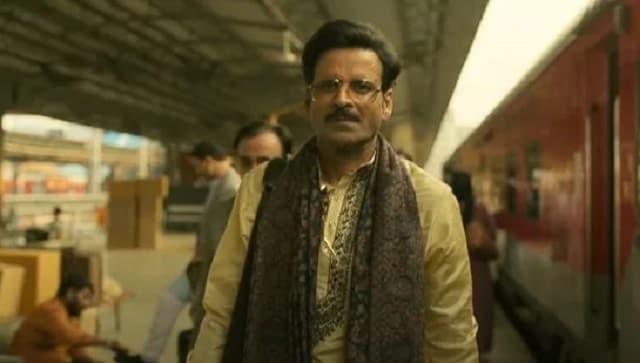 Entertainment
"We love you're part of this family, man," says Netflix India to Manoj Bajpayee
Entertainment
Shweta Basu Prasad, Ali Fazal and Anindita Bose star in Forget Me Not, a segment in Netflix India's anthology Ray, which premieres on 25 June.
Entertainment
The actor talks about the foibles of Srikant Tiwari, and why there are no villains (but only heroes) in The Family Man.