Watch: Rose McGowan, Meryl Streep, Amy Schumer team up for an anti-Trump PSA
Rose McGowan and Meryl Streep team up with their celebrity friends to make a point about Trump's remarks on sexual assault in the anti-trump video.
A group of celebrities showed their support for sexual assault survivors in a new PSA directed by Liz Garbus which has, not surprisingly, been directed by Humanity for Hillary.
The video intersperses clips from Donald Trump's comments about groping women from the leaked Access Hollywood tape with teenagers and women sharing their accounts of sexual harassment and assault. Actress Amber Tamblyn talks about the correlation between words and action, saying that someone in a position of power like Trump is sending a message that 'it's OK to behave this way.'
Trump's denials and claims that his comments were just 'locker room talk' are also woven in, with accounts from the women about how Trump's words made them feel. 'Dirty,' said sexual assault survivor Rose McGowan.
Rose McGowan has tweeted about her own sexual assault experience and shares in the video, "I was 14 years old."
Garbus said in a statement what inspired her to make the video: "Like so many others, I have been horrified and saddened by the language used in the Trump campaign to describe women, people of color, immigrants, the disabled, and others."
The end of the PSA shows celebrities like Meryl Streep, Amy Schumer, Rosie Perez, Lena Dunham and Maggie Gyllenhaal saying 'not OK' to Trump's words and actions and ends with the hashtag #filmmakersforhillary
World
The State Department has published the data for the first time since President Donald Trump's blackout
World
It is unclear if the Saudi royal family was aware of the fake furs or was deceived by a supplier. The Saudi Embassy in Washington declined to respond to the matter, as did a spokesperson for Trump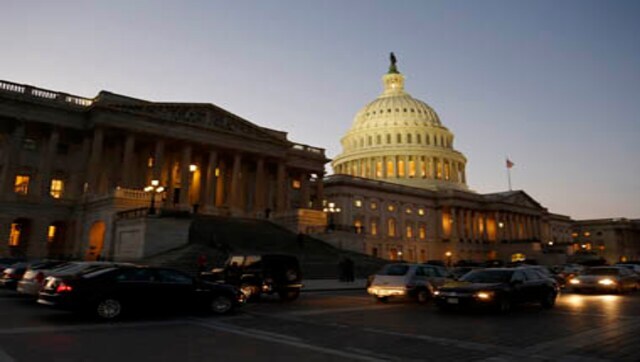 World
The breakthrough — which temporarily defers the crisis by adding another $480 billion to the allowable debt total — came with an estimated 11 days to go until the country would no longer have been able to borrow money or pay off loans for the first time in its history