Watch: Ranveer Singh paid a really funny homage to 'Raja Hindustani' in Switzerland
Ranveer Singh belts out his version of 'Pardesi Pardesi Jaana Nahi' from Aamir Khan's hit film Raja Hindustani .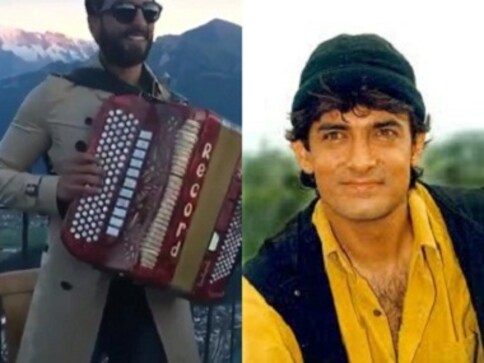 Ranveer Singh is living it up in Switzerland from the looks of his Instagram account.
After doing some extreme water sports, making chocolate and recreating Shah Rukh Khan's song 'Tu Mere Saamne' from Darr, Bollywood's funnyman is at it again.
Ranveer sang 'Pardesi Pardesi Jaana Nahi' from Aamir Khan's hit film Raja Hindustani on an accordion while pretending to play it like a harmonium. The star put his own twist on the song, singing it in an extremely nasal and high-pitched voice.
Ranveer shared the video on Instagram with the caption 'Belting out a cult hit for confused tourists in Switzerland. Just because. #JustBefikre' in a bid to promote his upcoming film titled 'Befikre' directed by Aditya Chopra.
Shah Rukh Khan had responded to Ranveer Singh's rendition of 'Tu Mere Samne' with an equally admiring tweet saying 'Woke up & saw Darr song, thot 'o wow I can dance' till I realised it was u my man. Dont know Tujhe dekhoon ke pyaar karoon!'
We wonder if Aamir Khan will respond in the same way?
Entertainment
Given the track record of Hindi cinema, it comes as no surprise that Kunal Kapoor is cast as Babur, a pale, slant-eyed, wispy-bearded, Chagatai-Turkic speaking foreign invader.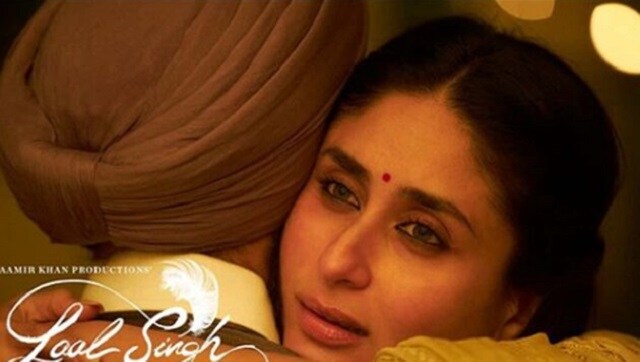 Entertainment
While Aamir Khan shot for Laal Singh Chaddha earlier this year in Ladakh, Kareena Kapoor Khan returns to the film's set after 10 months.
First Cricket News
Here's the full and updates schedule as well as squad list of Punjab Kings for the second half of IPL 2021