Watch: Priya Prakash Varrier, the girl from Oru Adaar Love, has broken the internet with a mere wink
Priya's expressions and playful wink in Manikya Malaraya Poovi catapulted her to overnight stardom and was dubbed a 'national crush'.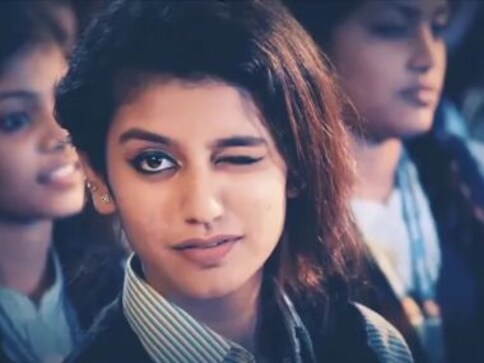 The first song from the Malayalam film, Oru Adaar Love broke the internet within a few hours of its release on YouTube. The song titled 'Manikya Malaraya Poovi' has amassed 4.7 million views in less than 2 days with the video and its star having captured the hearts and imaginations of hundreds and thousands, especially with Valentine's Day just around the corner.
Featuring debutante Priya Prakash Varrier, the music video depicts a quintessential high-school romance as a boy and a girl exchange flirtatious glances. But it is Priya's expressions and playful wink which catapulted her to overnight stardom and dubbed her as a 'national crush'. According to a NewsX report, she even became the most searched person on Google for a brief duration.
Of course it was not just Priya who earned herself plenty of admirers, the song itself was appreciated by a legion of keyboard warriors on social media.
Originally composed by Thalassery K Refeeque with lyrics by PMA Jabbar, Manikya Malaraya Poovi has been remixed by Shaan Rahman — and sung by Vineeth Sreenivasan — adding the song a fresh new tempo.
Oru Adaar Love is directed by Omar Lulu, who shot to fame with the 2016 surprise hit Happy Wedding.
Watch the video below:
Entertainment
Speaking about the film's commercial performance when it released, the filmmaker recalls, "I was shattered. I thought my journey as a filmmaker ended even before it began."
Entertainment
Kriti Sanon took to her Instagram story to share a video of her vibing in her vanity van as the song Mashooka played in the background.
Entertainment
With every year Mahesh Babu looks younger. He says there is no secret formula for looking young.