Watch: 'Mehram' from Kahaani 2 starring Vidya Balan is a perfect melody
Sujoy Ghosh is back with a sequel to his hit crime thriller Kahaani.
The upcoming film Kahaani: Durga Rani Singh or Kahaani 2 as it is popularly called, has Vidya Balan playing a sort of fugitive from the police in the film. The film also stars Arjun Rampal as the the cop who is trying to figure out Vidya Balan's past.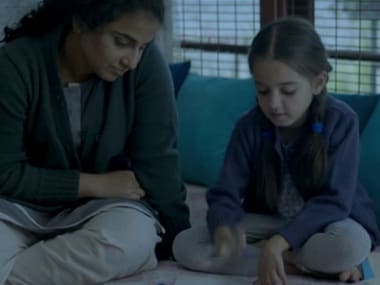 Director Sujoy Ghosh released the first full video song 'Mehram' from the film and shared the link on his Twitter handle.
'Mehram' which means friend , has been penned by Amitabh Bhattacharya, sung by Arijit Singh and composed by Clinton Cerejo. The combination ensures that the track has a soul-stirring melody to it.
Arjun Rampal is reading Durga Rani Singh's diary; and the track is a flashback to happier times in her life. She seems to have the perfect family with her daughter and husband. But something clearly seems amiss with her daughter, and Durga investigates.
Here's the track:
Kahaani: Durga Rani Singh releases on 2 December, 2016.
Updated Date: Nov 12, 2016 13:02:29 IST