Watch: Indo-American actor Neel Sethi shines as Mowgli in 'The Jungle Book' trailer
The trailer of The Jungle Book was released on Sunday during the Super Bowl broadcast
Filmmaker Jon Favreau's upcoming 3D live-animation adventure fantasy film The Jungle Book, starring 12-year-old Neel Sethi as Mowgli, shows the Indian-American boy running for his life while surviving among various species of animals in a jungle.
The trailer of The Jungle Book was released on Sunday during the Super Bowl broadcast, reports dailymail.co.uk.
The trailer opens with Mowgli, who is raised by Indian wolves, being chased by a black panther who gains ground and leaps on top of him.
The black panther Bagheera, voiced by actor Ben Kingsley, stood over Mowgli and said, "If you can't learn to run with the pack, one of these days you'll be someone's dinner."
The Bengal tiger Shere Khan, voiced by Idris Elba, was then seen sniffing out Mowgli during a gathering of jungle dwellers.
Mowgli was suddenly chased by Shere Khan and narrowly escaped.
He then embarked on a journey of self discovery and along the way was lured by the seductive python Kaa, voiced by Scarlett Johansson, and also contended with the silver-tongued orangutan King Louie, voiced by Christopher Walken.
Mowgli was aided by Bagheera as well as the friendly bear Baloo, voiced by Bill Murray, as he faced dangers in the jungle.
A remake of the 1967 film of the same name, The Jungle Book is set to release on April 15.
Watch the trailer here:
Find latest and upcoming tech gadgets online on Tech2 Gadgets. Get technology news, gadgets reviews & ratings. Popular gadgets including laptop, tablet and mobile specifications, features, prices, comparison.
News & Analysis
Users can discover and unlock more effects based on their actions and with the help of the new ARCore Depth API.
News & Analysis
The offer is strictly for players who are 18 years old or older and is available in specific regions.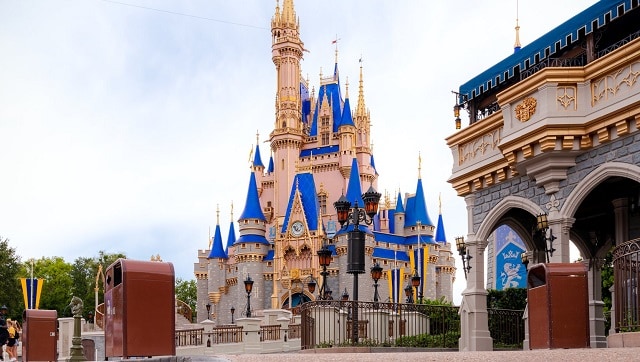 Entertainment
Beyond the closure of California theme parks, Disney also suffered "significant disruption" in the production and availability of programming material due to the #coronavirus pandemic.