Watch: In final trailer for DC's Justice League, Superman makes an appearance
The final trailer of Justice League dropped at the New York Comic Con and it sees Superman in a short dream sequence as the world mourns his loss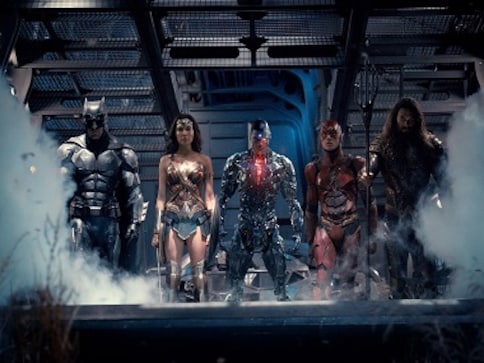 The final trailer for Warner Bros.'s Justice League dropped at the New York Comic Con on 8 October and it gave viewers a staggering amount of things to chew upon.
The trailer starts off mourning the loss of Superman (Henry Cavill), after the hero's apparent demise in Batman vs Superman: Dawn of Justice. There's a dream sequence featuring Lois Lane (Amy Adams) as she imagines being engaged to Superman. This is Clark Kent's first appearance in any of the four Justice League trailers that have been released till date.
We hear Batman (Ben Affleck) proclaim that the 'world needs Superman' and that he 'made him a promise'. Bruce Wayne is also seen talking about a dream that he had about the end of the world. Wonder Woman is heard suggesting that the world is going through an invasion, to which Batman responds with "I think it's something more, something darker."
Justice League is built around the premise of Wonder Woman and Batman collating a group of super heroes which will assemble to fight the latest deadly threat that the Earth is undergoing. A group of heroes team up in Justice League to save the world from something dark. This trailer sees Aquaman (Jason Momoa) in a substantial part, along with Flash (Ezra Miller) and Cyborg (Ray Fisher). This last trailer is set to a rendition of David Bowie's 'Heroes'.
Justice League is helmed by Zack Snyder (who previously directed Batman vs Superman: Dawn of Justice and Man of Steel) with additional work by Joss Whedon after Snyder stepped aside due to a personal tragedy. The screenplay is written by The Avengers director (Whedon) and Chris Terrio.
Justice League is slated for release on 17 November.
Watch the Justice League trailer here

Entertainment
'Social media might be powerful but they shouldn't control you,' said Shweta Tripathi Sharma
Entertainment
Amber Heard says Warner Bros 'took a bunch out of my role' from 'Aquaman 2'
World
Jason Momoa, the 'Aquaman' star, apologised 'for any disrespect' after being criticised for sharing photos taken inside the Sistine Chapel. Photography is strictly barred at the site owing to an old copyright rule