Harry Potter: 20 years since Philosopher's Stone, JK Rowling's magical universe has expanded — and how
The first Harry Potter book was published 20 years ago on 26 June 1997.
A very unusual piece of children's fiction was published 20 years ago, on 26 June 1997. The editor of the book, unsure of its success, also told the author it was best she got a second job and not be solely dependent on writing, because he was unsure how a story about a skinny boy who discovers magical powers would be received by the world.
Fast-forward to 2017 and the writer's first book, Harry Potter and the Philosopher's Stone, has become one of the most popular pieces of children's fiction of the decade (and years to come); the series itself is considered a modern classic.
After Rowling's first Harry Potter book was well received by the audience, she followed it up with six more books. Each book was published with a gap of 1-2 years, with the last book being released in July 2007, which recorded the highest number of sales any book has ever seen in the first week.
With that amount of success, Rowling decided to expand on the universe of muggles, magicians and their maladies that she had built.
There's of course the story of Harry Potter, his friends and their seven years at Hogwarts — but fans wanted to know more about the wizarding world. Who are these humans who have magical powers and what is their life like?
To remedy the questions of her eager, enthusiastic fans — and the numerous reddit, tumblr threads they have created online dissecting the world of Harry Potter, she first released two spin-off books in 2001: Quidditch Through The Ages and Fantastic Beasts and Where to Find Them. Along with the books, Rowling also made sure she put in Easter eggs in her books and films that give observant readers clues to what will happen in the future (just like Marvel does in its films).
The two books were written by fictional characters in the Harry Potter world and were a part of the imaginary curriculum of Hogwarts.  If you ever want to know what magical animals are like, or what sport British wizards play in their spare-time, give the books a read.
So JK Rowling expanded the Harry Potter universe to include Harry Potter mythology (Tales of Beedle and the Bard in 2007) and a fan fiction-ish account what the future looks like for Potter (Harry Potter and the Cursed Child in 2016) until fans were exhausted and confused with the amount of details and plot intricacies. In a way, it was a prelude to what Universal Pictures' Dark Universe film franchise would turn out to be.
Now adding to the spin-off fan fare of the world of Harry Potter, JK Rowling has announced that there are three Fantastic Beasts and Where to Find Them films coming up, and two films based on the book Quidditch Through The Ages.
The first film in the Fantastic Beasts and Where to Find Them trilogy starred Eddie Redymane as the eccentric zoo-magi Newt Scamander who battles the dark wizard Grindelwald. Grindelwald was only mentioned in passing in the Harry Potter books as the dark wizard that Dumbledore dueled with and won. In a way, all the storylines of the books and the films (JK Rowling wrote the screenplay for Fantastic Beasts) are interconnected somehow.
While we don't know much about the second Fantastic Beasts book, what we do know is the film will release on 16 November 2018 and will deal with the story of young Dumbledore and Grindelwald and how they met.
That coupled with the fact that JK Rowling chooses to reveal a few titbits of information about the wizarding world continuously on Twitter, it looks like Harry Potter fans will never run out of things to fawn over for years to come.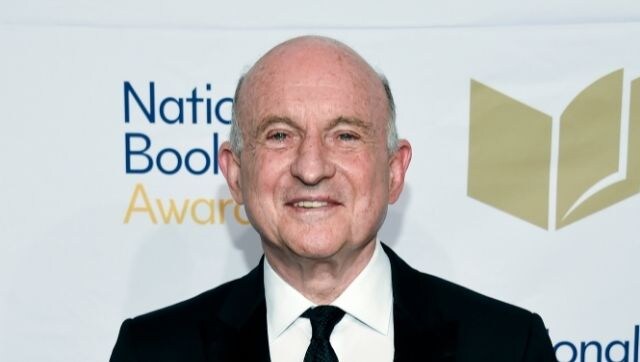 Arts & Culture
Under his leadership, Scholastic became the world's largest publisher of children's books and has long said it distributes one out of every three children's book in the US.
World
In the new tide of the resurgent and militant ultra-Left powered by groups like Black Lives Matter and Antifa, large swathes of our cultural and literary legacy are at risk of being washed away
Arts & Culture
Other Scholastic writers are also mourning Robinson, a champion of literacy and free expression who in 2017 received a National Book Award for lifetime achievement and was honored two years later by PEN America.