Watch: Fidaa trailer starring Sai Pallavi, Varun Tej released and it looks promising
Sai Pallavi-Varun Tej starrer Fidaa's trailer is out and brings forth a story of an NRI guy and village girl romance.
The trailer of Shekhar Kammula's much awaited Telugu romantic comedy Fidaa, starring Malayalam actor Sai Pallavi and Telugu star Varun Tej, is out. Dil Raju, producer of the film, released the trailer on his YouTube channel on 23 June.
Fidaa comes with the tagline 'Love-Hate-Love' and is essentially about a story of an NRI who falls in love with a girl from Telangana. The trailer goes in complete accordance to it.
The one-minute-39-seconds trailer starts with a present-day American backdrop and shows Varun Tej exercising and enjoying his time in the States.
Cut to rural India, where Sai Pallavi (her character's name is Bhanumati) is seen jumping along the fields, happy and cheerful and the most effervescent of the family.
What follows next isn't a surprise: the NRI falls for the village girl. Both are seen farming, driving tractors, enjoying every bit of their time in the village. We are then transported to a wedding song where Varun Tej gets a glimpse of Bhaanumati being 'kind of crazy'. It is presumably marked on the occasion of marriage between Tej's brother and Bhaanumati's sister.
We then see Tej back in the US. What works well in the trailer is the juxtaposition of Tej's sadness in the city with Pallavi's happiness in the village and how they miss each other.
To give it a memorable ending, the duo is seen striking the snow-capped mountain-filmy-romance pose while at the backdrop the title song "Fidaa" plays.
This love story with the tagline "Love-Hate-Love" will be an interesting watch. The film is slated to release on 21 July.
Here's the trailer:
Find latest and upcoming tech gadgets online on Tech2 Gadgets. Get technology news, gadgets reviews & ratings. Popular gadgets including laptop, tablet and mobile specifications, features, prices, comparison.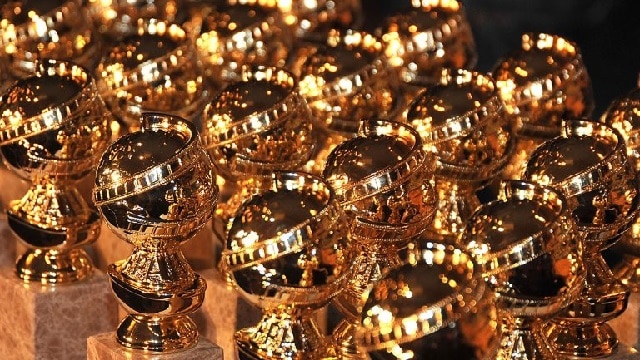 Entertainment
The reporter in her Los Angeles lawsuit said that despite reporting on Hollywood for many prominent Norwegian outlets, she has been repeatedly denied membership in the organisation.
Entertainment
Idris Elba received the Special Award at the BAFTA TV Awards 2020 and talking to the press later, the actor confirmed that the Luther movie is moving forward.
Entertainment
Filming on the new instalment of Scream is set to kick off later this year in Wilmington, North Carolina.