Watch: Diary of a Wimpy Kid: The Long Haul trailer tells the story of a hilarious family road trip
The trailer of Diary of a Wimpy Kid: The Long Haul sees Greg Heffley go on a road trip filled with goof-ups
Jeff Kinney's Diary of a Wimpy Kid: The Long Haul has been adapted into a film, and its trailer was released by 20th Century fox on 16 March, 2017.
The trailer opens with the announcement, "There's a new caped crusader, there's a new web slinger, and now, there's a new hero who dares to be – wimpy". We see multiple shots of comic book characters, which is an an obvious mockery of the style in which that Marvel Comics films start.
Then we see Greg Heffley, the titular Wimpy Kid go from being a muscular, caped superhero to the skinny boy that we know him to be. "Are you kidding?" he screams at the end of his transformation.
We are introduced to the other members of the family – his parents and his brothers. Just like in the books, Greg seems to be very flustered and annoyed with his family in this film too."If there's one thing I've learnt from my years as a kid, it's that you have no control over your own life," he says.
Diary of a Wimpy Kid: The Long Haul explores the story of a road trip that the Heffley family goes on and the goof-ups that occur on the way. "Who's excited about the Heffley road trip?" his mother asks at a family dinner, where none of the kids seem interested.
The trailer features several funny scenes, such as the time when Greg feeds a bird some food and then a whole flock of birds enters the car through the sunroof, when Rodrick mistakes a mini-safe for a microwave and puts a pizza into it, and when Greg's mother says that the piglet that his brother won has better toilet training than Greg.
This film will see the illustrated character in human form; Jason Ian Drucker plays the protagonist in the film. However, the flavour of the illustrations is not totally lost; the trailer has elements of line drawing animation interspersed between shots.
Diary of a Wimpy Kid: The Long Haul releases on 19 May, 2017. Directed by David Bowers, it stars Jason Ian Drucker, Owen Asztalos, Charlie Wright, Alicia Silverstone and Tom Everett Scott.
Watch the trailer here:

Entertainment
One of the most iconic villains from Spider-Man comics gets his own movie as Sony Pictures' Venom hits theatres this Friday.
Entertainment
As we mourn the loss of Stan Lee, we thought the best tribute to his life's work could be a quiz which tested the knowledge of the millions of Marvel fans all over the world.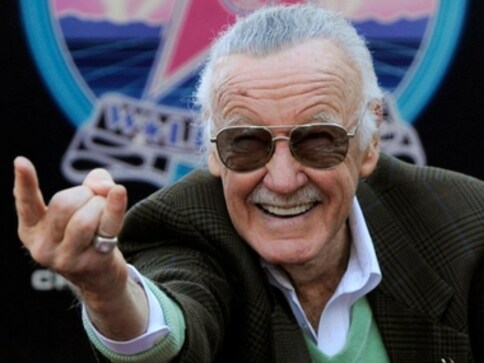 Entertainment
Stan Lee's hospitalisation comes at a time when Marvel's latest box office offering, Black Panther, is all set to hit the theatres on 16 February.