Watch: Dangal's hard-hitting new song Dhaakad boasts of Haryanvi rap courtesy Raftaar
Aamir Khan starrer Dangal seems to have captured the local flavour of its setting well.
Aamir Khan starrer Dangal seems to have captured the local flavour of its setting well.
Set in an akhada in Haryana, the latest song of the film, Dhaakad is raw, catchy and hard-hitting at the same time. Hard-hitting, in more ways than one.
The song features the daughter of Mahavir Phogat, the character played by Aamir Khan in the film, knocking out her male counterparts in wrestling duels one after the other.
The Haryanvi rap by Raftaar lends it sand buckets of swagger. His words flow smoothly from one line to another sticking to the foot-tapping rhythm of the song. Unlike most of his rap songs, this one adds value to storytelling as well and does not limit its purpose to mere entertainment.
The music by Pritam complements Raftaar's vocals and their combined energy, backed by Geeta Phogat's moves, reflects that wrestling is not all about core strength but also mind games.
Pritam effectively blends local musical instruments which throws light on how Phogat's daughter takes down her opponents and then pokes them, adding insult to injury.
The lyrics by Amitabh Bhattacharya are catchy and the chorus is addictive. He peppers English words throughout the song which are a delight to listen to in an Haryanavi accent, and makes the song snappier.
While the first song Haanikarak Bapu saw a hilarious portrayal of the ruthless Phogat training his daughters, thi second song is less comical in its treatment. But it still stands tall in its recall value, given the punch that the song delivers in almost every line.
Dangal is slated to release on 23 December.
Entertainment
The Bollywood dream sequence helped stretch my imagination in a way that I believed the whole world was within me. This self-sufficiency helped me get through the physical setting I was in, from awkward social gatherings to the confines of my home during the pandemic.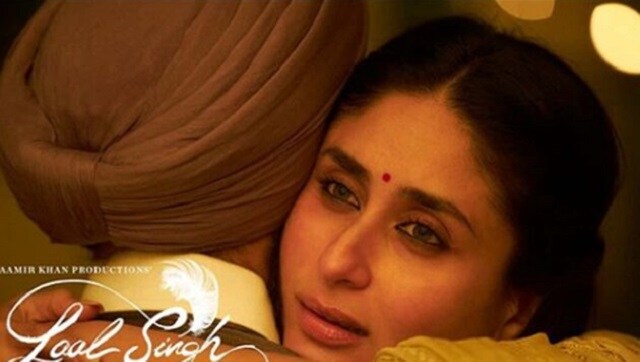 Entertainment
While Aamir Khan shot for Laal Singh Chaddha earlier this year in Ladakh, Kareena Kapoor Khan returns to the film's set after 10 months.
Entertainment
Laal Singh Chaddha, shot across 100 locations around the globe, finally wrapped up production in Mumbai.