Watch: Coldplay's new music video 'Up and Up' doesn't give you a high
If Coldplay is really exiting the industry with these songs, it's a tepid farewell indeed.
At a party, someone once told me that Coldplay is the sound of humanity yawning; I thought it was exceedingly and perhaps an unnecessarily harsh remark for a band that has produced some wonderful music. However, songs from their new album, speculated to be their last and farewell album are unfortunately boring and preachy.
Their latest song video, Up and Up from the album A Head Full of Dreams released on 16 May on Youtube.
While their earlier video was heavily dissed for it's imperialistic view of India and Beyonce's ridiculous outfit, the song itself, Hymn For The Weekend, in my friend's words was indeed the sound of humanity yawning.
There is nothing in Up and Up that screams, 'brilliant' — it's somewhere, lingering in the penumbra of mediocre with the musical arrangement that's similar to Magic from Ghost Stories, except that Up and Up is truly optimistic and energetic.
The entire album is nothing like anything that came before — it's supposed to be wild, experimental but Chris Martin seems to be teleporting between 1970s and somewhere ahead into the future. It's a garbled mess. Not to mention the lyrics in Up and Up, which seem like Martin is hell-bent on sermonising his audience.
How can people suffer how can people part
How can people struggle how can people break your heart
Coldplay is the music you listen to for the lyrics just as much as you would for the musical arrangements — their music is not everybody's cup of tea. Unfortunately, there isn't much to hold on to here.
Directed by Vania Heymann and Gal Muggia, the video is the only thing that makes the music work, it's Dali meet René Magritte, visualised in HD.
Music comes from a personal space — a thought, a feeling, intense rumination or simply a Eureka! moment.
While their albums overall have never been A-1; only an ardent fan could listen to their albums on loop. But, the band has mostly accrued the sustained interest through their singles and the bits of musical genius in those singles. And these single's in my opinion come from the sincerest part of Coldplay — Yellow, Clocks, The Scientist and O.
I was not impressed when I heard Up and Up without the video. I was marginally whelmed with the video. If Coldplay is really exiting the industry with these songs, beneath all this 'energy' and 'vibe' is a tepid farewell indeed.
Entertainment
Florence Pugh on Black Widow: "I was totally worried about if people were going to appreciate me as a casting choice for Yelena"
Entertainment
"I quit TV because my brain died. I was doing the same thing everyday. The money was terrific but I felt I was dying as an actor. My focus now is to just constantly grow," says Ronit Roy.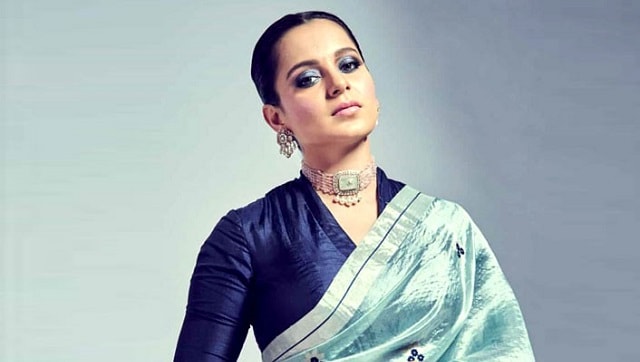 Entertainment
The Bombay HC reserved its order on Kangana Ranaut's plea seeking quashing of criminal defamation proceedings initiated against her by a metropolitan magistrate's court on a complaint filed by Javed Akhtar.