Watch: Bryan Cranston's new film Wakefield seems like a dark satire of 'Into The Wild'
Bryan Cranston hides from his family in an attic in his new film Wakefield; a far cry from his famous series Breaking Bad.
"So much is the same, week after week," Bryan Cranston says in the trailer for his new film Wakefield, adding "Who hasn't had the impulse to put their life on hold for a moment?"
Cranston's next, Wakefield, follows the life of a man who has it all, but wants to leave the world behind him.
Based on an E.L.Doctorow story, the film follows Cranston's character Howard's life: he has a loving wife, two daughters, a prestigious job as a Manhattan lawyer and a comfortable home in the suburbs.
But inwardly he's suffocating, and eventually, he snaps and goes into hiding in his garage attic, leaving his family to wonder what happened to him.
He observes them from his window – an outsider spying in on his own life – as the days of exile stretch into months. Is it possible to go back to the way things were?
The film is a far cry from Cranston's days as Walter White in the cult classic Breaking Bad.
In a few ways, the elements of seclusion coupled with Wakefield's 'I want to give it all up stance' reminds you of the 1996 classic Into The Wild. The only difference being that here the protagonist chooses to hide in the attic instead of disappearing 'into the wild.'
Also, this film has more undertones of dark comedy instead of Into The Wild's philosophical musings.
Here's the trailer of the Brian Cranston, Jennifer Garner starrer, which will release in theaters in USA on 19 May after its premiere at Telluride Film Festival: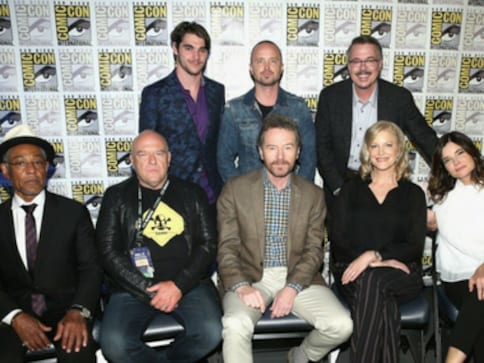 Entertainment
They reflect on the fate of their characters, more Better Call Saul and Breaking Bad crossovers, and the possibility of a movie.
Entertainment
Last weekend, when Netflix dropped the trailer for El Camino: A Breaking Bad Movie, it resuscitated long dead discussion boards and brought an end to years of speculation on the possibility of one last hurrah.
Entertainment
In the midst of this TV revival renaissance, Netflix tempts us with another taste of Vince Gilligan's epic crime drama with El Camino: A Breaking Bad Movie.