Watch: Adele, James Corden cover Spice Girls, Nicki Minaj at carpool karaoke
James Corden and Adele had a swell time singing karaoke as they drove around London for the Carpool Karaoke section of The Late Late Show with James Corden.
It was a dreary, rainy day in London but James Corden and Adele had a swell time singing karaoke as they drove around the city. From Adele's hits to a popular Spice Girls number and even a Nicki Minaj rap song, the playlist was eclectic; peppered with conversations about hair, coffee and difficulties in making restaurant reservations. Oh, and did we mention Adele's revelations of how she got drunk at a restaurant?
Corden and Adele came together for the Carpool Karaoke section on The Late Late Show with James Corden. Stevie Wonder and Justin Bieber have earlier sung along with Corden while the host drove them around but however awesome those rides were, this one is simply epic.
Even Adele tweeted how much she enjoyed the ride:
I had the best time doing this! We met 7 years ago in an aeroplane hanger in Wales!! Love you mate @JKCorden X pic.twitter.com/eA6wAcvJTq

— Adele (@Adele) January 14, 2016
Of course, it starts off with Adele's latest hit, Hello. Corden, as anyone who has followed his career or just watched Into The Woods knows, is an accomplished singer and he has no trouble at all playing back up to Adele. In fact there is a point when even Adele is surprised at his range.
During the 15 minutes of the ride, the duo goes beyond Adele's music and the Hello singer talks about how she loved the Spice Girls and was "heartbroken" when the band split. But naturally, that means they have to play Wannabe. Adele's cover of the Spice Girls song is just too funny for words.
Rolling in the Deep and Someone Like You are also belted out but Adele's cover of Nicki Minaj's Monster is definitely the highlight of the car ride. It even caught Minaj's attention:
Pull thru, QUEEN!!!!! 😜🙈🏆👑👑👑 #Adele #Monster the attitude & fingers to match. #Oh #Ok #Iconic ❤️ https://t.co/wfreOQAuOf

— NICKI MINAJ (@NICKIMINAJ) January 14, 2016
Adele is mad ratchet. I can't take her😂 #UK #WutsGood

— NICKI MINAJ (@NICKIMINAJ) January 14, 2016
But don't just go by what we say. Watch the video here for yourself: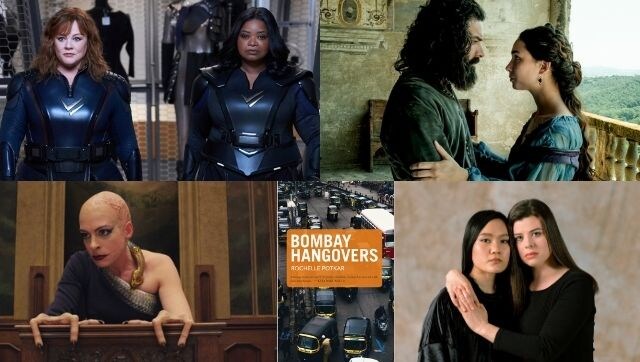 Arts & Culture
Every Friday, we'll bring you a curated list of online experiences — performances, talks, tours, screenings — to mark on your weekly calendar.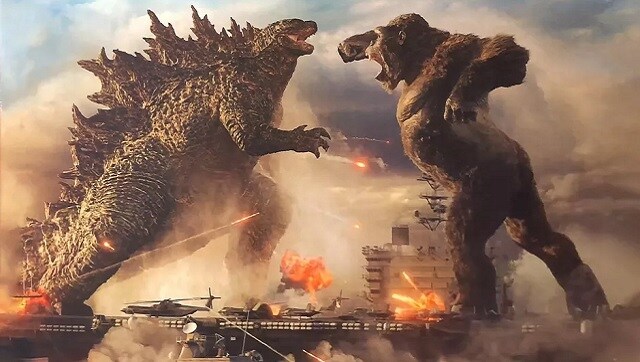 Entertainment
The franchise crossover makes a high-profile return with Adam Wingard's Godzilla vs Kong, the long-awaited megamovie with the mutant brutes from Godzilla: King of the Monsters and Kong: Skull Island.
Entertainment
"People were sceptical about the unconventional plot until I met Farhan Akhtar who flipped on the subject," says Aadar Jain, who makes his second onscreen appearance with Hello Charlie, an Excel Entertainment comedy premiering on Amazon Prime Video this Friday.