Watch: 32Stitches redefines the adage 'Dogs are a man's best friend' with his latest single Fallout
32 Stitches has also released a remix pack featuring BEAUZ, Far & Few and Zeus X Crona.
32Stitches has given a new meaning to the clichéd quote "Dogs are a man's best friend" with his latest track 'Fallout' dedicated to his pet. "This track's story is shown as the relationship between my dog and me; how we have been there for each other through thick and thin," says Arpit Gawri, who produces dance music under the moniker of 32Stitches.
The combination of peppy bass beats fused with heartfelt vocals takes the listener on an emotional rollercoaster ride, exhibiting the fact that life is better when you have someone who treats you the same way irrespective of what happens. "I have seen people come and go in my life but Astro [his dog] has been constant. He has always been there for me, just sitting by my side, wagging his tail probably telling me 'Life is good,'" Arpit mentions in an exclusive conversation with Firstpost.
Conceptualised and produced by the Mumbai based musician himself, the accompanying animated music video sees the journey of how a human who struggles to be loved finds loyalty in the eyes of a furry creature. Even though the events portrayed aren't completely true, Arpit wanted to cater to an audience that is not pet-friendly as well. "There is a reason why we have therapy dogs and not therapy friends or therapy relatives. In the today's complex world, pets give you the ability to appreciate the taken for granted things in life like running in an open field," articulates the 29-year-old.
While on the surface level the video only seems to be about the protagonist choosing the dog over his love interest; there is more than meets the eye. He recalls "The train in the video represents life; when Astro gets lost on it and I chase after him, it was the time when I was running with him to different doctors to cure his liver disease. Ultimately, the reunion is a metaphor for when one day the doctor told me he is recovering and he's just going to be fine."
32Stitches has also released a remix pack featuring BEAUZ, Far & Few and Zeus X Crona which fits anywhere from a morning walk playlist to a club night as well as everything in between. Each of these genre-defying producers has injected their signature magic into the track keeping the hopeful message of the song alive. "It took us about 3-4 months to execute the entire process. We hope all the pet lovers enjoy the video just as much we enjoyed making it. We felt Music High Court was the right platform to share the video as well as the remixes with the world," concludes Shrey Dua, 32Stitches' manager and one of the brains behind the 'Fallout' project.
Find latest and upcoming tech gadgets online on Tech2 Gadgets. Get technology news, gadgets reviews & ratings. Popular gadgets including laptop, tablet and mobile specifications, features, prices, comparison.
Entertainment
Directed by Agam Mann and Azeem Mann, #ShonaShona is Bigg Boss 13 duo Sidharth Shukla and Shehnaz Gill's second song after 'Bhula Dunga'
Entertainment
The Weeknd, a three-time Grammy winner, scored zero nominations despite having one of the year's biggest albums with After Hours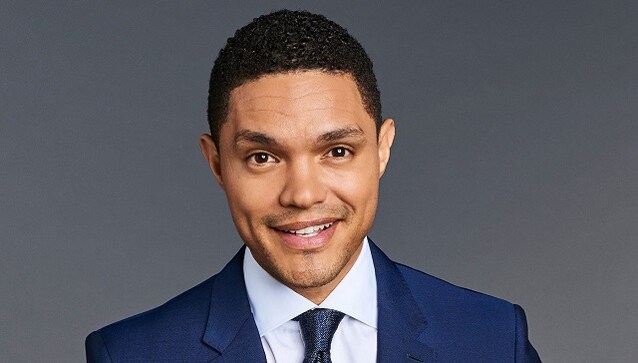 Entertainment
Trevor Noah says he's honoured to be hosting The Grammys, a night "celebrating all of our favourite artists who've helped keep us sane while we're all stuck indoors."