Wajib movie review: Annemarie Jacir paints touching picture of Nazareth and father-son duo
Through Wajib, Annemarie Jacir tells a heartwarming story of a father-son relationship, laced with humour. Of noteworthy mention is the portrayal of Nazareth
The 19th edition of the Jio MAMI Mumbai Film Festival is finally here, and with it comes an unending list of critically acclaimed Indian and international films to watch. Some of these are submissions for the Oscars, while others are hitherto untold, hyperlocal stories. Firstpost will review the most promising of these films.
Wajib is a funny, heartwarming movie that explores the themes of alienation, importance of familial ties and relationships, and is set in contemporary Nazareth. Most of the film is devoted to the relationship between Abu Shadi and his architect-son Shadi as they go around town distributing invitations for the wedding of Abu's daughter.
Shadi has spent years abroad in Italy and has returned home briefly for his sister's wedding. The father and son have not seen each other for years and are practically estranged. Shadi is in touch with his mother, but Abu has lost touch with his wife, rendering the situation impossibly complex and tense.
But director Annemarie Jacir brings a lightness of touch to the proceedings — and even as the movie meanders in parts, it is never far away from being sweet and touching. The use of humour as a tool to comment on culture is not unique to Wajib, but Jacir is at ease in this format and treats it like her home turf.
This is not to say that the film is a gag — it isn't. It is just that Jacir wants to tell her story, which gets at serious things in a humourous fashion. So all through the movie, the humour sparkles — and so do the serious implications behind every funny situation.
The cast, including Mohammad Bakri and Saleh Bakri in plum roles, does an exemplary job as they riff off each other through most of the movie. Shadi is in a committed live-in relationship, but his father doesn't care; he wants his son to marry a local girl.
However, Shadi feels that things have forever changed between him and his family. His father's objection to the father of the girl in question being in the Palestine Liberation Organisation (PLO) does little to deter Shadi.
Though these issues may seem quite serious, they are dealt with lightly – in this case via a particularly humourous argument.
Jacir sets up a lot of scenes that are hilarious across cultures. The humour is everyday, but nevertheless penetrating and universal. Abu and Shadi lying to each other about their smoking habits and sneaking a cigarette whenever the other person is not around is something that happens between fathers and sons everywhere.
Added to this issue is that everyone thinks Shadi is working in the US when he is in Italy, with many not bothering to differentiate between the two countries. The fact that Shadi's mother is in the US seems to have contributed to the confusion, which irks Shadi to no small extent. But these scenes are also a commentary on the outlook of people in the small town of Nazareth, where people can't tell Italy from the US. Anyone will be able to sense the tone of disapproval in the voices of Abu's friends about his son being in Italy; quite a few go on to suggest he should return permanently.
At one pit stop to deliver an invitation, Abu tells a widow that he knows she can't come to the wedding, but it is his "duty" to invite her. When Abu asks about her husband, she says he died after having a heart attack ascending the staircase that Abu himself just struggled to climb, especially with his poor heart condition.
The community of Arabs seems to be closely knit in Nazareth, with everyone well-acquainted with others in their neighbourhood. Many of them are gearing up to celebrate Christmas – a cheerful middle-aged woman has, in fact, been awarded a prize by a local magazine for her Nativity scene setup. Many of such sequences in the movie are sharply in contrast with the portrayal of Muslims in the media as parochial and fanatical.
After engaging us with comic situations in the first hour, Jacir plunges headlong into a sensitively done climax that was also laugh-out-loud funny. The tussle between father and son comes to a head in the end — but as they say, all is well that ends well, and this applies to this film too.
Jacir offers us a peek into Arabs in Nazareth, their culture and customs. She gently lifts the curtain on their lives, which are rooted both in the local and universal. This makes it easy for us to understand and sympathise with the characters on screen. The movie, produced by Philistine Films, was shot by Antoine Heberle and edited by Jacques Comets. The camera work is largely functional and non-intrusive, but credit has to be given to the way Nazareth is shown in the movie. Even during the highly formal situations like inviting people for the wedding against which the movie is set in, Heberle keeps his work informal and casual. The focus is on capturing the action – the frames may not be glossy and beautiful, but the camera is always at the right spot.
They say that a movie is made at the editing table, and this stands true for Wajib as well. The various sequences in the rundown car and smooth transition between the shots aid in telling the story to a large extent. Comets' work is not of a visionary, but of someone who knows the simple rules of editing and rigidly follows them. Comets just allows the story to tell itself without drawing too much attention to her work.
Find latest and upcoming tech gadgets online on Tech2 Gadgets. Get technology news, gadgets reviews & ratings. Popular gadgets including laptop, tablet and mobile specifications, features, prices, comparison.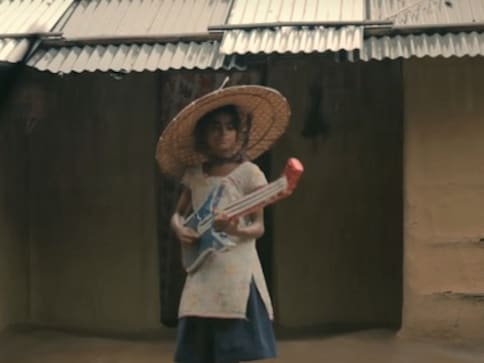 Entertainment
See the full winner's list at the closing ceremony of Jio MAMI 19th Mumbai Film Festival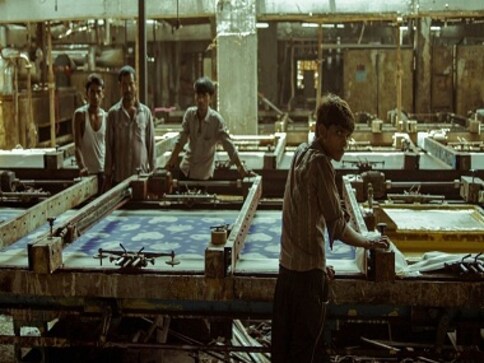 Entertainment
Rahul Jain's Machines asks the tough questions — will there ever be a smile on the factory worker's faces?
Entertainment
City of Ghosts tracks Raqqa is Being Slaughtered Silently (RBSS), a unit of young men from Syria, horrified by the events following the Arab spring, devoted to telling the world about the atrocities of ISIS.