Waiting for the next Despacito: With a 'global smash' missing, 2018 highlighted genre preferences across the world
We are now 11 months into 2018 and nothing else has come close to the success of 'Despacito' or 'Shape of You'. What this year has shown instead is the strong genre preferences in various parts of the world.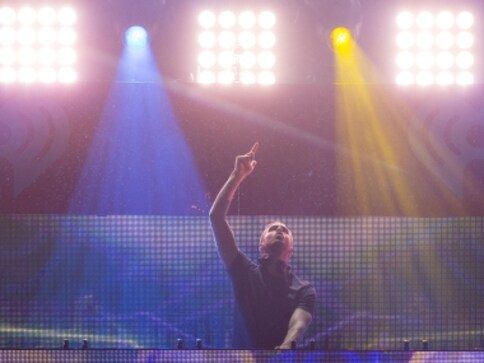 For a brief point last year, at least in terms of pop music, it seemed like we were back in the age of monoculture when everybody everywhere knew the same songs. This was remarkable because we are now in the streaming era when music fans can pick exactly what they want to listen to. Except that everybody knew precisely two songs, 'Shape Of You' by Ed Sheeran and 'Despacito' by Luis Fonsi and Daddy Yankee featuring Justin Bieber, a pair of tracks that were heard everywhere and not just on radio and TV but in clubs, gyms, malls, restaurants and even traditional Indian weddings.
We are now 11 months into 2018 and nothing else has come close. What this year has shown instead is the strong genre preferences in various parts of the world. Take, for instance, the United States and the United Kingdom, the two largest exports of global pop culture, and India where we finally have charts and playlists showing us the most popular international music in the country courtesy of streaming services such as Gaana, Google Play Music, Saavn, Wynk, Amazon Prime Music and Apple Music.
A quick study of the artists who topped the charts in these three countries show sharp differences, with the exception of one man, Canadian rapper Drake's whose singles 'God's Plan' and 'In My Feelings' were cross-continental No 1s ('Nice For What', released in between these, wasn't as big on our shores). Yet it's possible to have gone through the year without hearing 'God's Plan' and most people probably came across 'In My Feelings' in the form of one of the many viral videos generated by the 'Kiki' challenge (and it's entirely likely that some of those people didn't know the name of the artist behind the tune).
Where was that great, big worldwide smash? The closest contender is 'Girls Like You' by Maroon 5 featuring Cardi B, which spent several weeks at No 1 on the YouTube global Top Videos, Billboard Hot 100 and multiple Indian streaming services' surveys. But it only got to No 7 in the UK where the Don or Donna of this decade is not Drake or even Adele or Ed Sheeran but DJ-producer Calvin Harris who, with eight chart-toppers, is the act with the most No 1s in the 2010s.
Harris is behind two of his home nation's longest-running No 1s of 2018 so far, 'One Kiss' featuring Dua Lipa and 'Promises' featuring Sam Smith, which reigned for eight weeks and six weeks respectively. In the US, those tunes peaked at the correspondingly low positions of No 26 and No 65. Similarly, in India, while 'One Kiss' reached the top tens of some streaming services, 'Promises' didn't wow listeners.
There have always been UK chart champions who never broke through in the US (the best example would perhaps be Robbie Williams) and vice versa but Harris not only lives in the States, he also helmed Rihanna's biggest hit there, 'We Found Love', which despite having his signature sound all over it was credited as Rihanna featuring Calvin Harris instead of the way around. Never mind that he is the world's richest DJ; to some Americans, he's known as Taylor Swift's ex.
It all comes down to, as I mentioned, genre preferences. House-infused dance-pop of the kind created by Harris has always done well in the UK and only occasionally triumphed in the US, which is now essentially a hip-hop market (though all musical trends are cyclical and this might change soon). Speaking of electronic music-oriented pop, it's a genre that, to use a marketing term, over-indexes in India, which continues to be a huge market for EDM superstars who tour our country regularly.
Harris, notably, is among the very few big-ticket DJ-producers to have not yet visited, and the reason is probably that he is simply too expensive. But the producer ruling the charts in India isn't Harris but France's DJ Snake aka William Sami Étienne Grigahcine. His singles, 'Magenta Riddim', aided by a video filmed in Hyderabad, and 'Taki Taki' both hit No 1 on desi streaming services this year.
The former didn't chart in either the UK or the US, and the latter peaked at No 15 and No 11 in those nations, even though it seems to have been devised to have the best shot at becoming the next 'Despacito'. 'Taki Taki' brings together artists that represent every genre that's hot at the moment: reggaeton from Ozuna, hip-hop from Cardi B, dance-pop from Selena Gomez and of course EDM from DJ Snake. The formula seems to have worked at least partially. Besides reigning over YouTube's global charts for the past two months, it's been a No 1 or at least top ten track in a number of South American and European countries.
Apart from our fondness for club bangers, Indian fans, as DJ Snake said in an interview recently, are very loyal. This quality has contributed his consistent success here along that of The Chainsmokers and David Guetta, acts who aren't scaling the summits of the US or UK surveys the way they did just a few years ago. A glance at the international music charts of all the major Indian streaming services shows that here, the year's top songs include Marshmello's 'Friends', Guetta's 'Mad Love' and Alan Walker's 'Darkside'. Of them, only Marshmello has enjoyed considerable chart success in the US and UK in the past 11 months but each of them has played either stand-alone shows or festivals in India over the last couple of years.
There seems, however, to be a slight resurgence of pop recently thanks to the likes of Ariana Grande and Halsey and maybe it's all just a matter of timing. Pop as a genre has taken a bit of beating recently with Justin Timberlake and Katy Perry's albums flopping and Taylor Swift's underperforming. Meanwhile, Adele, Ed Sheeran, Justin Bieber and Rihanna are all in between releases and the world keeps waiting for another 'Despacito'.
The end of monoculture and the advent of streaming have meant that a song doesn't have to be a hit in either the US or UK for it to be a global smash, as is evident by the weekly YouTube charts. But the very idea of the "next 'Despacito'" indicates the success of a non-English title in an English speaking territory. Clearly, the colonial hangover isn't over yet.
Amit Gurbaxani is a Mumbai-based journalist who has been writing about music, specifically the country's independent scene, for nearly two decades. He tweets @TheGroovebox
Entertainment
Kriti Sanon took to her Instagram story to share a video of her vibing in her vanity van as the song Mashooka played in the background.
Entertainment
Speaking about the film's commercial performance when it released, the filmmaker recalls, "I was shattered. I thought my journey as a filmmaker ended even before it began."
Entertainment
NEXA Music Season 2, spearheaded by AR Rahman, makes a grand opening with their inaugural song "Rollercoaster" by the super winners of Season 1.