Vivegam looks like a promising action film, but feels insincere: Is it merely for Ajith fans?
Vivegam: What good is a film if its only aim is to get a dozen whistle-worthy lines and eye-widening action scenes in a two-and-a-half-hours?
What good is a film if its only aim is to get a dozen whistle-worthy lines and eye-widening action scenes in a two-and-a-half-hours?
The latest Ajith Kumar-starrer is an out-and-out star vehicle that doesn't see the point of bringing in a shred of believability. Yes, things belonging to the family of logic can go to the bin.
Siva has made three films with Ajith so far. And coincidentally all the titles of these movies begin with the letter 'V' – Veeram, Vedalam, and finally, Vivegam. These are not merely titles with 'V' in caps. These are the traits of their leads, played by the star hero as Vinayagam, Ganesh, and Ajay Kumar respectively.
The third collaboration between the director and actor raises the star-quotient of Ajith to international levels, for saving the world from the hands of wretched minds rests on his shoulders.
Siva's punch dialogues and philosophical quotes for Ajith Kumar's character are cool on the surface, yet, in hindsight, they seem unnecessary.
Sample this: When Ajith makes his first appearance in Vivegam, one of the several extras ask him who he is. Ajay Kumar, or Ajith Kumar (whichever suits your palette), isn't satisfied with a simple answer. He drags his line to end with an exclamation mark – "Who I am is never decided by me, it's the people standing opposite me who decide that; whether I'm their friend, or foe!"
Fans of the actor can mouth that line until the release of his next film. I might use it, too, when I need to give myself a chuckle, or two. But my question is this – why would a Counter Terrorism agent who's so confident of himself announce his arrival with such a trying-hard-to-impress line? Wouldn't a hint of smile worked better? Wouldn't that have added more shades of intrigue to his character?
Siva's writing merely serves as padding to the star image that Ajith has built over the years.
(This has been happening for quite some time with other stars, too.) And because Siva is interested in swelling that image further, the need for a coherent story keeps decreasing. Even when there's scope for Ajith's character to truly rise like a phoenix, the director shoots the bird and asks Vivek Oberoi (the film's baddie) to explain the theme of "emerging from the ashes".
Forget Vivegam for a second. Let's go to Vikram Vedha where all the characters in the movie speak highly of Vedha (Vijay Sethupathi) before he makes an entry. The hype that they create for the "evil genius" Vedha is justified in the film's run time.
When Vedha casually walks with a masala vadai in hand a half hour later, the audience erupts in jubilance. The jubilance is a combination of audience's appreciation for Vedha's criminal record and Vijay Sethupathi's star status. Intercut this brilliant manner of telling with Vivegam's opening scenes; there's just masala, no vadai. Here, other than Ajith Kumar's star image to get the cheers from the front row members of the audience, the film uses little else to survive.
Shouldn't a star use the power of his character to rise to the top instead of doing it the other way around?
Looks Cool, But Feels Lifeless
Recently, Shah Rukh Khan saw his romance film Jab Harry Met Sejal go down the drain. It had star actors, a star director, and a star composer, yet it failed to make the young hearts flutter as the movie didn't have a pleasurable story to give the viewers. And whatever story was there in the movie was hard to digest.
Vijay's 2015 fantasy film Puli "looked" out of the box, but at its core, though, it was an uninspiring drama. Similarly, Vivegam "looks" like an ambitious action film that shifts from gun-battles to sword fighting, mind-games to hand-to-hand combat, however, it feels insincere. There needs to be more than an explanation regarding shadow societies and shady governments for the viewers to squirm and join Ajay Kumar in his battle against evil.
(If Siva and Ajith join hands again, Ajith should at least speak to the actor standing next to him. He should stop delivering punch lines to the camera.)
The cast and crew of Vivegam and Jab Harry Met Sejal may go to Europe to give us a tour-fest, but if the basic soul of the films don't match the ranks of their stars, it's a bummer for the audience.
Filmmakers should understand that literal and figurative muscles of stars aren't enough to warrant a watch.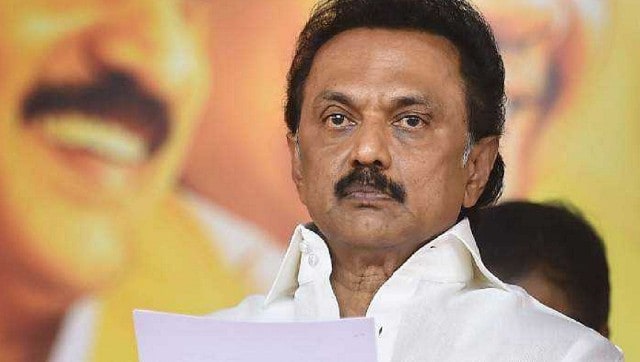 India
Based on the Centre's assurances, the Tamil Nadu chief minister said his government is confident that Karnataka cannot go ahead in its initiative and legal options would also be pursued in the matter
Entertainment
Akshay Kumar's Bellbottom will be the first major Hindi film to release in Indian theatres after the second wave of coronavirus.