Vishal Dadlani mocks Jain guru Tarun Sagar on Twitter, ends up quitting politics
Vishal Dadlani decided to takes shots at Tarun Sagar, a Jain monk who addressed the Haryana Assembly in nude. After rampant trolling from Twitter, the composer apologised and decided to quit all political affiliations
An esteemed Digambar Jain guru Tarun Sagar was invited by the Education Minister Haryana Ram Bilas Sharma to speak at the Haryana Assembly. The monk sat on a dias and spoke of the marriage between dharma and politics, terrorism and female foeticide. In his forty minute session in the first monsoon session in Haryana, ministers across the parties heard with full attention as the monk delivered his 'Kadve Vachan'.
What could go wrong, you ask? Vishal Dadlani's Twitter timeline will give you an idea.
The music composer decided to take air his opinion o the Jain guru via the social media site, mocking the fact that the spiritual leader gave the speech in the nude. He used the hashtag #NoKachcheDin along with the tweet, which has now been deleted following the outrage.


The monk's nudity and the analogy that a husband is like politics and wife is like dharma and that the 'wife' must accept the orders of the husband did not sit well with social media site.
The fact that #TarunSagar gets invited to speak at the #Haryana Assembly should not come as a surprise. This is why. pic.twitter.com/PnLORJ5EoA

— Prerna Bakshi (@bprerna) August 27, 2016
All this hoo haa done to divert attention from what #TarunSagar actually said . Please read & RT #betibachao pic.twitter.com/xoLcwNRWt2

— Ria (@banerji1) August 28, 2016
Naked man parading about in echelons of power = sanskari

Women at worship in temple/dargah = besharam #HajiAli #TarunSagar

— Disgruntled Feminist (@AWearyFeminist) August 27, 2016
When a man talks abt "duty of husband to discipline wife", sorry, I will challenge him on this. Don't care how "revered" he is. #TarunSagar

— Raja (@Raja_Sw) August 28, 2016
Dadlani thought that it was absurd that Sagar delivered the speech unclothed and he joined the Twitterati in poking fun at the leader. Dadlani, however, was unaware that the Digambars believe that ascetics should practice nudity as a refusal to give in to the demands of the body for comfort and private property. Naturally, Twitter made it a point that Dadlani did not forget that for the rest of this life.
@VishalDadlani 1. Jainism is not hinduism
2. its a way of life for saints of that specific sect
3. Nothing vulgar about it.

—  Wild lily  (@DaaruDesi) August 27, 2016
Don't see anything wrong in Jain saint addressing Haryana assembly. His ideas & message rather than lack of clothes should be discussed.

— Arvind Jha (@jalajboy) August 27, 2016
Filed an online complaint with @delhipolice against Tehseen poonawala and Vishal Dadlani, will file an FIR also pic.twitter.com/gYTPtlr5ro

— अंकित (@indiantweeter) August 27, 2016
"@VishalDadlani just proved that his mind is more naked than the physical body of the revered Jain monk Tarun Sagar, a true ascetic.

— Rakesh Mital (@rakmit1) August 28, 2016
I am not a Jain & I don't really agree with what the #Jain monk said but @VishalDadlani this was quite offensive. pic.twitter.com/Y7FPiQMWse

— Rahul Sharma (@Biorahul) August 27, 2016
Delhi Minister of Health Satyendar Jain apologised in place of Dadlani for the altercation.
I apologise for hurting feelings of Jain community by my friend @VishalDadlani. I seek kshama from Muni Shri Tarun Sagar ji Maharaj.

— Satyendar Jain (@SatyendarJain) August 27, 2016
Dadlani, who is a known supporter of the Aam Aadmi Party, was reprimanded by Arvind Kejriwal as well.
Tarun Sagar ji Maharaj is a very reverred saint, not just for jains but everyone. Those showing disrespect is unfortunate and shud stop

— Arvind Kejriwal (@ArvindKejriwal) August 27, 2016
I met Shri Tarun Sagar ji Maharaj last year. Our family regularly listens to his discourses on TV. We deeply respect him and his thoughts

— Arvind Kejriwal (@ArvindKejriwal) August 27, 2016
Dadlani realised the magnitude of his error. His timeline now features apologies to all the denizens of Twitter who took offense to his tweet. But that wasn't all, he took his apology to the next level and "quit all active political affiliation."
It feel bad that I hurt my Jain friends & my friends @ArvindKejriwal & @SatyendarJain .I hereby quit all active political work/affiliation.

— VISHAL DADLANI (@VishalDadlani) August 27, 2016
The follow up to the drama could pretty much be summed up in this tweet.
@VishalDadlani Arrey, why?

— Sorabh Pant (@hankypanty) August 27, 2016
Dadlani's last comment on the issue was his appreciation of how Sri Sri Ravi Shankar's recent meeting with Burhan Wani's father helped 'calms the waters' in Kashmir.
Much needed! Hope it calms the waters. What's been happening in Kashmir, to protesters AND our soldiers, is tragic! https://t.co/fxeECJEeyz

— VISHAL DADLANI (@VishalDadlani) August 27, 2016
Vishal Dadlani was trending on Twitter hours after his apologies. Twitterati is still enraged, but the waters seemed to have calmed for now.
India
Several trains were cancelled, highways and key roads blocked and many thousands stranded for hours on Monday as a nationwide 10-hour shutdown (Bharat Bandh) against the Centre's three agriculture laws disrupted lives across parts of India, particularly in the north.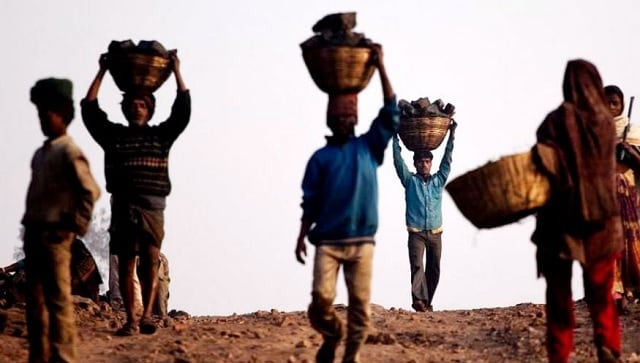 Business
Once the wages code comes into force, there will be significant changes in the way basic pay and provident fund of employees are calculated.
India
Delhi Sikh Gurdwara Management Committee chief Manjinder Singh Sirsa termed the act as "disrespectful" to their religion according to the Sikh code of conduct.