Vir Das in Netflix's Abroad Understanding: Here's an Indian making fun of Americans in US
Funnyman Vir Das's collaboration with Netflix will debut on 25 April.
Titled Abroad Understanding, the show is the first ever collaboration the streaming service has in India, and with an Indian comedian at that, making it a tremendous feat for Vir Das.
Das will be joining the list of stand-up comics Kevin Hart, Amy Schumer, Russell Peters, Chris Tucker, who have their own Netflix specials.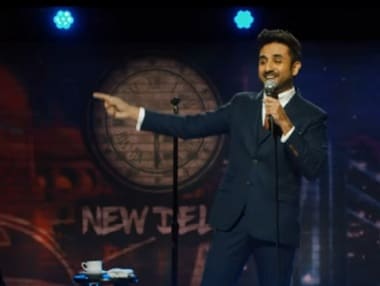 In his show, Das will be tackling the subjects of racism, social injustice, homophobia, religion, etc. and from the looks of it, most of it is going to be targeted at the US.
Das filmed his special in the presence of 12,000-plus crowds in New York and New Delhi.
"It is an opportunity of a lifetime. Netflix is immediately giving us a big, scale-able platform and we are piggybacking on their credibility," Das told Mashable.
He continues, "Indian comedy has never had as big an audience. An authentically Indian comedy has never reached the world. We've always been looking at India in terms of funny accents and habits and so on. We have always been a punchline and not a perspective. Until now we've had Americans making fun of Indians in America. Now, we'll have an Indian making fun of Americans in America. And they'll laugh," he says.
In the trailer, he talks of the things about New York that fascinate him. He says, "I went to the supermarket, and there is a whole aisle for cereal! It is 60 feet by 10 feet. In Mumbai that's a school!"
Here's the trailer of Abroad Understanding which will start streaming on Netflix on 25 April:
Updated Date: Apr 20, 2017 12:12 PM