Vikram Prabhu on his latest film Thuppakki Munai, moving on from failures and not losing confidence
Vikram Prabhu talks about his recent release Thuppakki Munai, bankrolled by Kabali producer Kalaipuli S Thanu, and the impact of his character in the film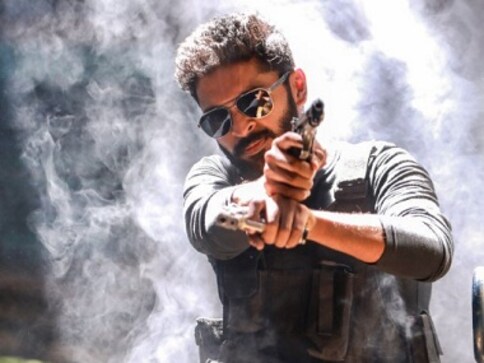 Despite a string of below-par commercial outings in such as Pakka, Neruppu Da, 60 Vayadu Maaniram and Wagah, Vikram Prabhu has never failed to do his best and come out of his comfort zone in the kind of films he does. In this exclusive chat with Firstpost, the actor talks about his recent release Thuppakki Munai, bankrolled by Kabali producer Kalaipuli S Thanu, the impact of his character in the film, and his upcoming movie Asuraguru.
"I always go for different movies if you see my filmography. When it works out, it's good. Sometimes, they don't work out. I learn from them and move forward to the next project. But, I'll never lose my confidence to try out different scripts. I play an encounter specialist in Thuppakki Munai. I had to get into the skin of my role, and it's not easy taking lives, which my character demands," says Vikram.
He adds that he's always curious about certain aspects of his films. "I try to understand the reason behind everything in the story. I ask a lot of questions to clear my doubts. Thuppakki Munai has a different kind of approach. Director Dinesh knows how to narrate and construct a scene very well. Cinematographer Rasamathi has used Rameswaram as a location very well by capturing its beauty perfectly. He set the mood of the film as a thriller really well," he says.
About getting into the shoes of an encounter cop, Vikram says, "Dinesh said Birla Bose (the name of his character) should be a depressed character. To bring out the depression in my body language, through eyes and shoulders was quite challenging. Birla Bose is a man of his words. He doesn't think much. Ultimately, it affects his personal life also. The character doesn't understand too much about human emotions. He's almost become stone cold. I had to bring out all these traits."
"An enjoyable film has to either have a lot of comedy or it has to get your attention. Human emotions are the single thread around which the story of Thuppakki Munai is woven. Everything in the film is connected to emotions. There are different relationships in the film like mother-son, father-daughter, father-son but the underlying thread is an emotion," he adds.
Vikram Prabhu also lauds the working style of Dinesh Selvaraj. "I had to ask a lot of questions to the director about the characters, which helped me build Birla Bose. Dinesh is a good listener and a team player. He will sit with the cinematographer to discuss everything in detail. He's also a soft-spoken person and knows the importance of a movie," said Vikram.
Talking about the rush of new releases in Kollywood, Vikram Prabhu said, "We had locked 14 December as the release date a month ago. 14 December is when my Kumki released. Thanu sir also wanted to come on 14. He also said that if we wait, it would take February or March 2018 to get the film out on screens. He's the ultimate decision-maker."
Now, the actor has already finished shooting for Asuraguru, where he is paired up with Mahima Nambiar. "Asuraguru is in the dubbing phase. It's a fast-paced action thriller. The film is directed by debutant Rajdeep, a former associate of director Mohan Raja. He's a film school gold medalist and a state award winner. His writing is very different. It will be completely different from Thuppakki Munai. It's a little inclined towards the commercial side."
About sharing the screen with Hansika, Vikram said, "I've seen so many of her movies. But, Thuppakki Munai would really be a fresh role for her. I should thank her for coming on board after understanding the story. The role demanded a familiar actor. By putting a girl like Hansika on screen, you understand her character immediately. If it's a newcomer, it wouldn't have been as impactful."
Entertainment
People are celebrating the release of Ajith starrer 'Thunivu' not just at the cinema halls but also streets of France by bursting crackers, hooting, lighting smoke bombs, dancing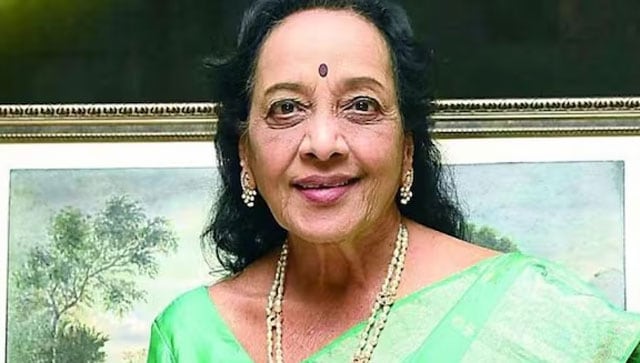 Entertainment
She had won the Filmfare award for Hindi Film 'Milan'. Some of her iconic films include 'Missamma', 'Gundamma Katha' and 'Sri Krishna Tulabharam'.