Vikram Bhatt writes an open letter to his daughter, but why he couldn't speak to her directly?
Vikram Bhatt wrote an open-letter to his daughter Krishna Bhatt on Facebook...because this is the age of social media. She is making her directorial debut with 1921, the web series which is all set to release in January. Giving his daughter some life lessons, he says, " There will be some who will call you a product of nepotism and run you down. Don't try to pretend that you are not. You are the product of nepotism and that is fine. But nepotism will only give an opportunity and not success. Success depends on talent and not opportunity."
Yep. It's the dreaded N-word. Again. We thought we were over this? No?
Anyway, since the father-daughter duo spend a lot of time together on sets and otherwise, we wonder why the filmmaker didn't share his thoughts with his daughter in person. Maybe they both tried to have a conversation. But in all likelihood, this is what happened between the two.
Maybe he tried speaking to her outside the film set?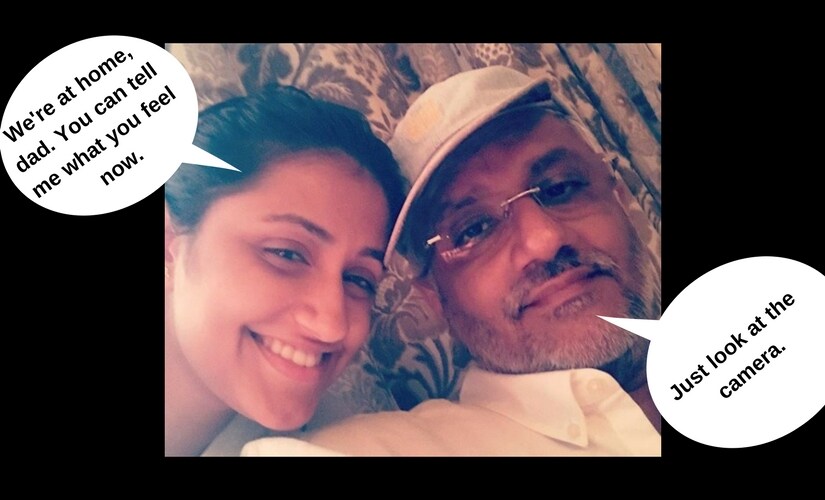 Or maybe she tried to sit down and talk at home but he was busy?
And then, one fine day, he was just like, "Gotcha, Krishna!."
Our advice to Vikram: Next time, just speak to her. It'll be easier.
Updated Date: Oct 10, 2017 15:07 PM