Vijay at Mersal audio launch: 'This will be a cracker of a film; Atlee and his team have pulled it off'
At the audio of Tamil star Vijay and director Atlee's highly-anticipated film Mersal, the actor spoke about his fans, working with AR Rahman, and Dhanush also made a special appearance.
The audio of Tamil star Vijay and director Atlee's highly-anticipated film Mersal, composed by double Oscar award-winning composer AR Rahman, was launched on August 20, at Nehru Indoor Stadium, Chennai amidst unprecedented fanfare and mass hysteria. Reputed production house Thenandal Studios Limited organised the event to celebrate 25 years of Vijay since his debut film Naalaya Theerpu, 25 years of AR Rahman since his composing debut Roja, and the company's landmark 100th project Mersal.
The entire cast and crew including Thalapathy Vijay, AR Rahman, Atlee, Samantha, Kajal Aggarwal and SJ Suryah were in full attendance except for a few notable ones such as Nithya Menen, veteran actors Sathyaraj and Vadivelu, who were conspicuous by their absence at the most-talked about the event in the tinsel town.
"Mersal will be a cracker of a film" says Vijay
Vijay, in his inimitable style of wit and with an unmistakable charm, delivered a calm and composed speech, and addressed the recent controversial issue when a section of his ardent fans abused and harassed a popular woman journalist on Twitter and Facebook.
"It's AR Rahman sir's twenty-fifth year in the film industry. I feel so special to have worked with him on this milestone year. Each track was so soothing, both musically and lyrically. I've never witnessed a live show of Rahman sir. I felt really special watching him perform on stage," said Vijay.
Talking about director Atlee, with whom he's collaborating for the second consecutive time after the blockbuster hit Theri, Vijay said, "I didn't have a chance to thank Atlee for Theri. Now, I would like to thank him for both Theri and Mersal. I felt a close friendship while working with him on both films. I admire a lot in Atlee, especially his 'vera' level of confidence. Making a film like this within six to eight months is really not an easy task. But Atlee and his team have pulled this off. Mersal will be a cracker of a film."
"Your determination when you have nothing and your attitude when you have everything will define you" : Vijay
Addressing the recent controversial matter where his fans were accused of verbally abusing a lady journalist, Vijay said, "Certain recent happenings have been running in my mind, and I wanted to share something about the same. Don't think that I'm advising you. I'm not such a great person. But I want to share some conversational experiences that happen during my travels when I get to meet many friends and fans and speak with them. During such casual exchanges, everyone used to ask me about how I handle negativities around me. It is simple - just 'ignore' and go ahead with what you have to do. People may keep shouting needlessly, but eventually, they will get tired and fade away. I experienced this personally many times in my life. We need not react to unnecessary things. We have to overpower all those forces that pull us down," said Vijay.
He added, "If everyone around us likes us, wouldn't our lives be boring? Let a few dislike us, then only we can live it interestingly. Beauty and money can attract thousands, but only our true love will earn you at least ten loyal friends. I think that love is the reason I have you all. You (fans) have given me all: hits, flops, and blockbusters. But beyond everything, your unconditional love is what I've earned the most. I would like to share a popular English quote. 'Two things will define us in life. Your determination when you have nothing and your attitude when you have everything.' Let's follow this and do better things in life."
"Genuinely had tears in my eyes when I saw the effort taken by Vijay sir to satisfy his fans": Atlee
Director Atlee said Vijay is the only reason that Mersal took off. "This project happened only because of one man. My brother Vijay. He gave me completed freedom to choose the cast and crew. I've seen him put his heart and soul to the project. He has given his maximum effort for the film, which has 13 to 14 action sequences choreographed by Anal Arasu master. We shot some important scenes in Rajasthan, where the temperature was more than 50 degrees. He effortlessly shot for his portions in an open ground with more than 3,000 junior artists. I genuinely used to have tears in my eyes for some scenes. The amount of hard work he's putting to satisfy his fans is indescribable," said Atlee.
"Ever since I had aspired to enter the film industry, I have always dreamt of collaborating with AR Rahman sir. I wanted to tell his name when someone asks me someday who's the composer for my film," said Atlee who has associated with Rahman for the first time in 'Mersal.'
Atlee also answered the million-dollar question from Vijay fans about the teaser of the film. "It will be released in two weeks," he confirmed.
"I have learned the power of silence from Vijay": Dhanush
Dhanush, who made a surprise entry to the event as one of the guests, said, "Today is indeed a significant day. Thenandal's 100th film, Vijay sir's and Rahman sir's 25th year in the film industry. With all these milestones, such a grand event is inevitable. I'm very very happy to be a part of this event. I have come here today as Vijay sir's friend. It's taken twenty-five years of hard-work to reach where he's now. His cool composure is what I like him in. Silence is a lethal weapon. I have learned the power of silence from him. He has always been an inspiration. I'm definitely going to catch the first-day first show of Mersal."
Mersal marks the third collaboration for both Samantha and Kajal Aggarwal with Vijay. While the former was part of Vijay's Kaththi and Theri, the latter was paired opposite him in Thuppakki and Jilla.
"Mersal has brought out the local Pallavaram girl in me. If I'd been given a choice, I would have wanted to pair up with all three characters played by Vijay in the film," said Samantha.

"Vijay sir is a magician not just on screen, but also on screen":  Kajal Aggarwal
When asked about working on a multi-heroine project, Kajal Aggarwal, said, "Being part of a multi-heroine film really does not make any difference. Samantha and I have worked together on many projects in the past years, and we had a nice time working with the entire team. Working with Vijay sir is always a pleasure, so there's absolutely no reason to deny. It's been an amazing opportunity. Vijay sir is a magician, not just on screen but also off screen."
"Be courteous to women": AR Rahman
"It's a new generation now, and I want to keep satisfying each generation of music lovers. Let's make the song lyric 'Aalaporaan Thamizhan' a reality. Aspire for big things. Strive hard in your field. Be it medicine, a state's leader or education. Be courteous, especially towards women," said AR Rahman who also appreciated lyricist Vivek for delivering the lines quickly.
India
Sources said Nair was arrested for his alleged role in 'cartelisation' and 'conspiracy' related to alleged irregularities in the allocation of liquor licenses in the national capital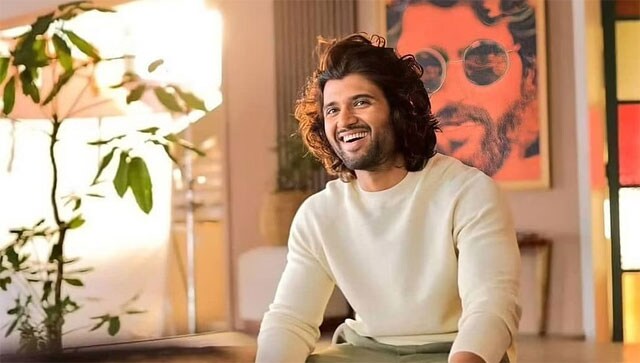 Entertainment
The actor shared a video with fans where he could be training for his stunts. His film Liger released on August 25 to poor reviews and collections.
Politics
Vijay Nair was the CEO of Only Much Louder, an event company in the business of organising music festivals and big-ticket shows, apart from six other companies. He had joined AAP as a social media volunteer and was also active in fund-raising in 2013