Vidya Balan may reunite with Parineeta director Pradeep Sarkar for upcoming film on Noti Binodini
Fourteen years after Parineeta, director Pradeep Sarkar and Vidya Balan may reunite for a film based on Noti Binodini's autobiography, Amar Katha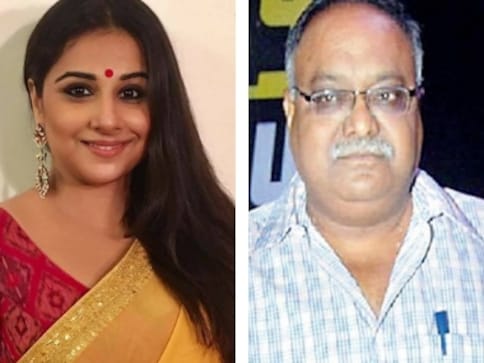 Pradeep Sarkar, the director who launched Vidya Balan in the musical-drama Parineeta in 2005, may reunite with the actress about 14 years later for a film on Binodini Dasi, the courtesan-turned-thespian and actor.
According to Mid-Day, Pradeep Sarkar is planning to bring to celluloid the life of the Kolkata based thespian Binodini Dasi, popularly known as Noti Binodini, A source told the publication that the film would be adapted from chapters of Binodini's autobiography, Amar Kotha (My Story), where she recounted her experiences of love, hurt and betrayal by the men in her life.
Noti Binodini, who started her career as a courtesan, played her first drama role in Calcutta's National Theatre at age twelve in 1874, under the tutelage of its founder, Girish Chandra Ghosh. She went on to become one of the most celebrated actresses of 19th century Bengal.
Producer Vasant Thakkar confirmed that he had acquired the rights of the book and would be producing the film. However, he said that the director is yet to be finalised. Pradeep Sarkar, on the other hand, said that he is in talks to direct the film but has not approached any actress for the project yet.
Entertainment
Produced by Bhushan Kumar, Allu Arvind and Aman Gill, Shehzada will be released theatrically on 4 November, 2022
Entertainment
Amitabh Bachchan's office released a statement stating that the actor has withdrawn advertising the pan masala brand and has returned his fees
Entertainment
Bull marks the directorial debut of Aditya Nimbalkar, who has previously worked with filmmaker Vishal Bhardwaj